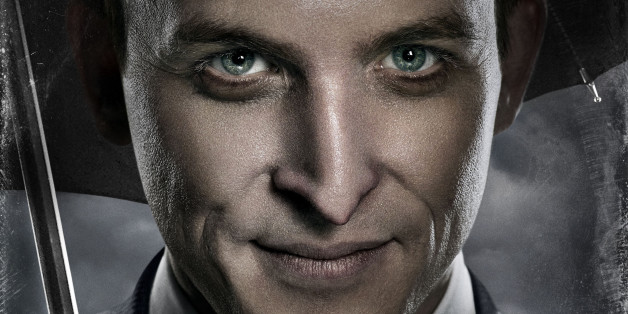 The truth about that one big "Gotham" theory has finally been revealed!
Warning: "Gotham" spoilers below.
As many fans of Fox's Batman prequel know, a Reddit fan theory about the true identity of the Joker has completely blown up on the Internet. The theory claims that the show's Penguin, Oswald Cobblepot, is actually the Joker, and the wildest part is that it's pretty convincing. Now, the actor who plays the Penguin, Robin Lord Taylor, has finally weighed in on the matter.

Image: Giphy

When asked about the theory in a recent interview with MTV, Taylor said, "I find it incredibly unlikely." The "Gotham" star said he was "impressed" by the amount of detail the theory went into, but he doesn't really buy it.
It's true the theory had some holes from the very beginning. Redditors point out that some of the reasoning behind it, like the variations in the character traits of the comic book Penguin and the Cobblepot in the series, doesn't really hold up. The twist would also mean drastic alterations from the characters' original stories.
Though the Penguin isn't convinced by the theory, his comments don't completely shut the door on it. Taylor went on to say that he's "just as shocked as everyone else" when he gets the scripts and sees what happens onscreen.
For more, head to MTV.
BEFORE YOU GO
PHOTO GALLERY
Gotham Character Portraits