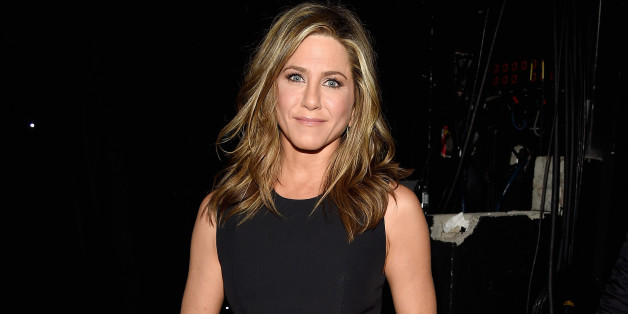 You're damned if you do and damned if you don't.
That's Jennifer Aniston's take on sexism and skewed physical standards in Hollywood. The actress made the comments while speaking with the New York Times' Frank Bruni as part of the publication's Awards Season section. A hum of Oscar-buzz currently surrounds the actress, whose role in "Cake" as a woman suffering from chronic pain and depression has already earned her Golden Globe, SAG and Critics' Choice nominations.
While promoting the film, Aniston's had to field questions about the "likability" of the character, a question she says "men don't get asked." Men in her business also don't get regularly quizzed on marriage and kids, although those inquiries and pressures have hounded Aniston, 45, for years.
"You don't see a lot of men getting asked: 'Why aren't you married? Why aren't you having children?' You don't get the 'Well, they seem to play the same thing over and over again,' and some of them do," she told the Times. "We're very much a sexist society," she said. "Women are still not paid as much as men ... I've been up against that in negotiations myself."
Unlike men in Hollywood, women are faced with distorted beauty standards and unfair criticism -- like Renee Zellweger, who became headline fodder for her "new look" back in October.
"There was a big whistle blown out on her, and it was unnecessary," Aniston said, before adding: "I really do think you're damned if you do and damned if you don't. You either are too fat -- 'Oh my God, she's gained weight, getting chubby, mid-40s spread!' -- or 'She's so skeletal, get some meat on her bones!' I've been on too-thin lists. I've been on what-happened-to-her lists."
Head over to the New York Times for her thoughts on the fictional tales of competition with Angelina Jolie.
BEFORE YOU GO
PHOTO GALLERY
Vintage Jennifer Aniston