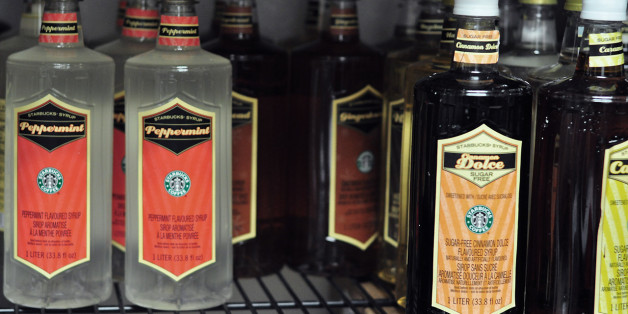 Starbucks makes a lot of questionable decisions. The coffee behemoth tried removing its beloved Eggnog Latte from the holiday menu this year -- but thankfully returned it to its rightful place after a national uproar.
The chain made the poor call to try to go hipster and fit into its newest Brooklyn location. And the latest two drinks Starbucks has released, the Chestnut Praline Latte and the Flat White, have been utterly lackluster. Nothing may be as questionable, however, as adding cheese-flavored syrup to Starbucks' lineup.
Yesterday a Reddit user posted a photo of cheese-flavored syrup, saying, "Got a new syrup in Australia today!" Reddit quickly blew up, which even resulted in a WTF subreddit. Cheese-flavored frappuccinos? Hot, cheesy lattes? Sorry, Australia. And we totally understand now why you hate Starbucks.
Luckily for Australia, however (and for Starbucks, and the entire world), this cheese-flavored syrup doesn't actually taste like cheese, and it's not meant for nacho lattes either. The cheese-labeled bottle is for a new Strawberry Cheesecake Frappuccino, as the Reddit user who originally posted the image later wrote. (We know. It not only sounds like it belongs in the United States, but we can't see it helping Starbucks' cause in Australia.)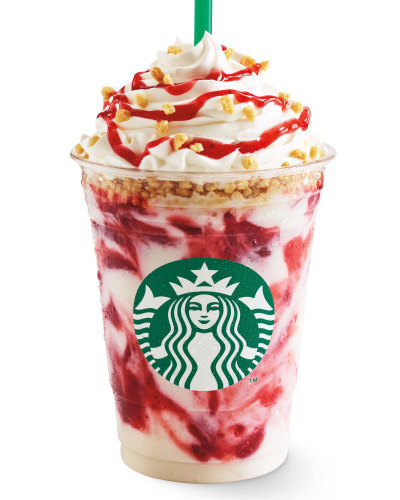 A Starbucks representative told HuffPost Taste that the Strawberry Cheesecake Frappuccino, which first appeared in stores across China this summer, will be sold in stores across Australia for a limited time: "The bottled syrup is a flavor ingredient infused with sweet creamy flavors inspired by the beloved cheesecake. The Strawberry Cheesecake Frappuccino combines delicious strawberry sauce with sweet, rich cream cheese flavors together with biscuit crunch for a taste of decadence in every sip." The representative confirmed that the syrup labeled "cheese" in the photo above is the same one that goes into the new frappuccino.
We can't say we're going to rush to Australia to try the Strawberry Cheesecake Frappuccino any time soon, but it does make this syrup sound a little more palatable. Too bad the thought of a movie theater nacho cheese-flavored latte is seared into our memories forever.
Want to read more from HuffPost Taste? Follow us on Twitter, Facebook, Pinterest and Tumblr.
BEFORE YOU GO
PHOTO GALLERY
Unusual Starbucks Drink Flavors Around the World