It looks like 2015 is going to be a very stylish year -- especially if the celebrities below have anything to do with it.
Some of our favorite stars started the new year off with a bang in outfits that are going to be hard to top. Viola Davis picked a stunning shade of pink to wear to the People's Choice Awards, Allison Williams stunned in a pretty silhouette and Sarah Hyland finally found a look that toes the line between youthful and sophisticated.
Check out the best-dressed stars of the week and let us know if you agree with our picks.
Allison Williams in Monique Lhuillier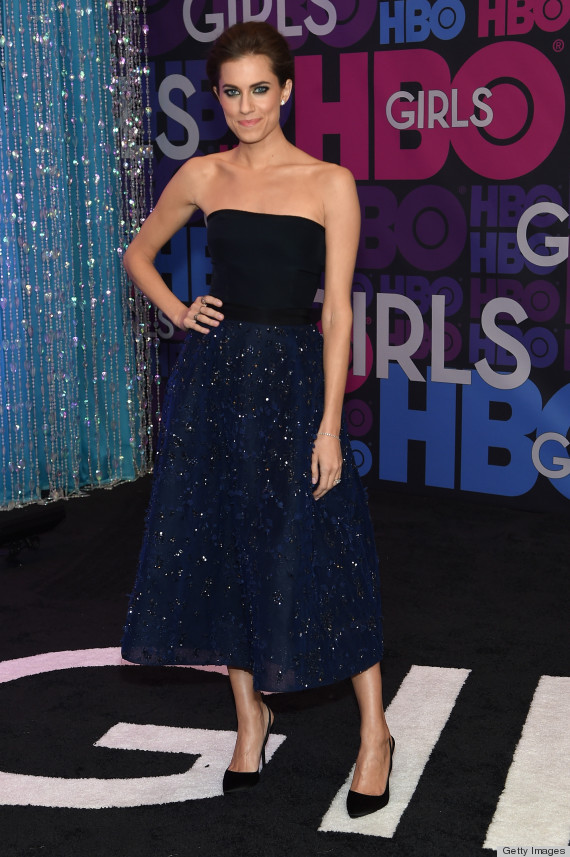 The outfits at the "Girls" premiere were disappointing to say the least, but Williams' look saved the night, it was that good. Not only is navy and black our favorite color combination, but this silhouette is so pretty on the actress. The tight fitting bandeau top paired with the sparkly skirt is as fashion-forward as it is elegant.
Sarah Hyland in Christian Siriano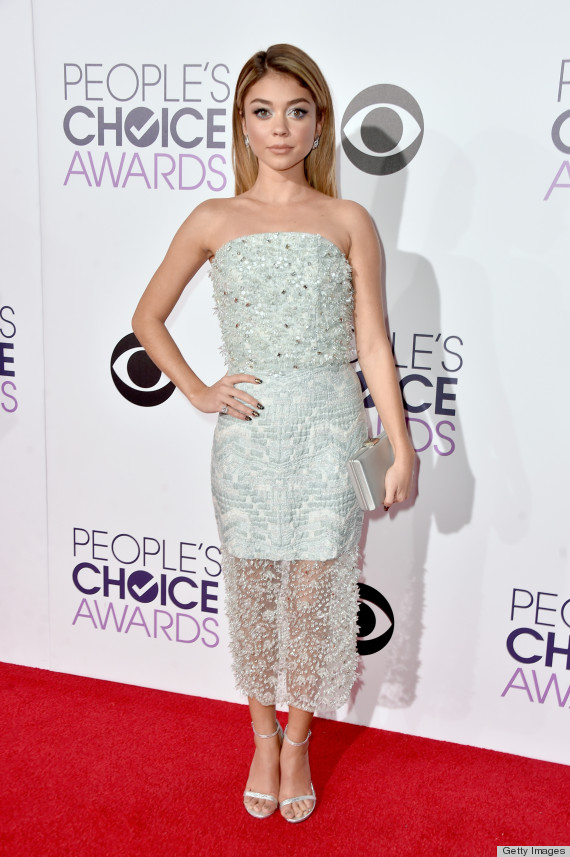 It looks like the "Modern Family" star is starting 2015 off on a good foot. While she often wears outfits that are too young or too old for her, this is right on the money. The muted color, paired with the embellishments and flattering neckline make for one stand-out ensemble.
Emily Blunt in David Koma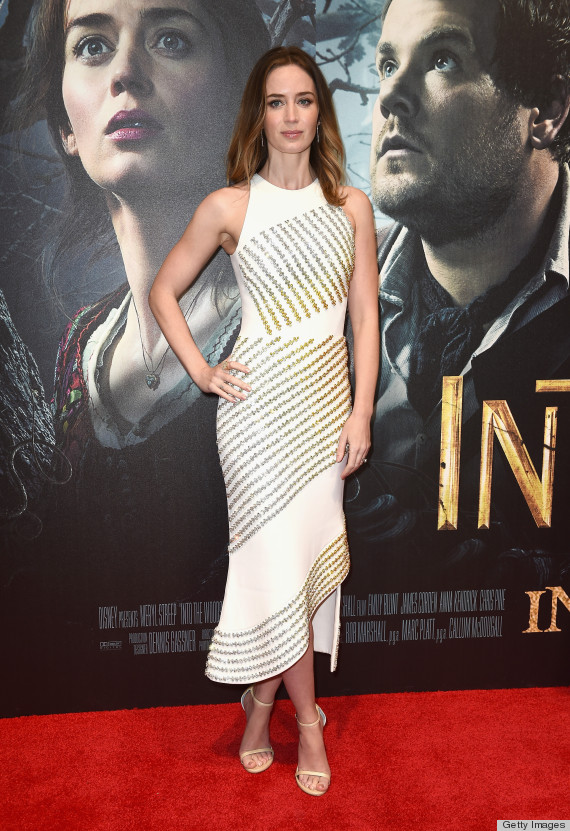 Blunt clearly knows how to dress her figure. This tight-fitting white dress could have skewed boring, but with the asymmetrical hemline and metallic embellishments, the British star looked fresh and sophisticated.
Viola Davis in Escada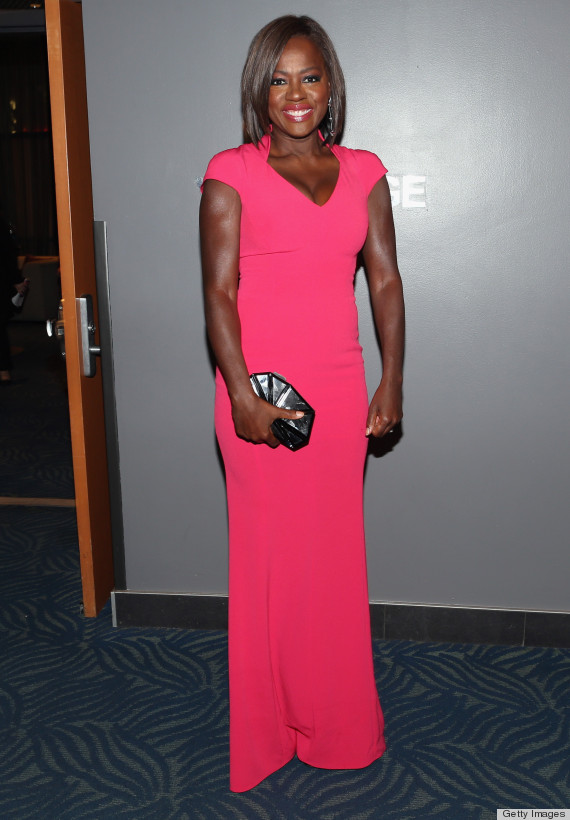 That color! It is breathtaking and perfectly complements Davis' complexion. The shape of the gown is modern, while her delicate accessories don't steal focus from the vibrant gown.
Chloe Grace Moretz in Louis Vuitton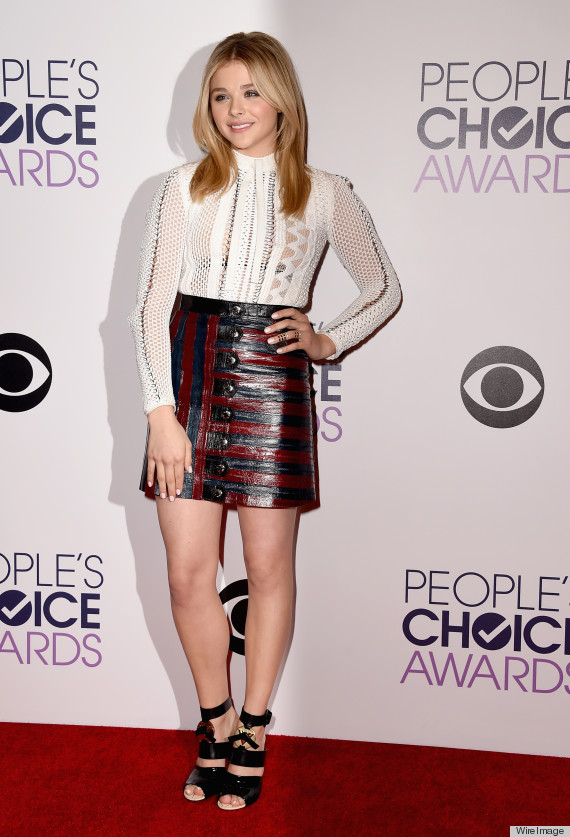 This outfit is a fashion girl's dream. Not only is the skirt so cool -- the fabric along with the stripes make for an edgy piece -- but the simple white blouse is the perfect canvas for her busy skirt. And those chunky shoes (which were a bit of a risk) only further our obsession with Moretz.
Reese Witherspoon in Michael Kors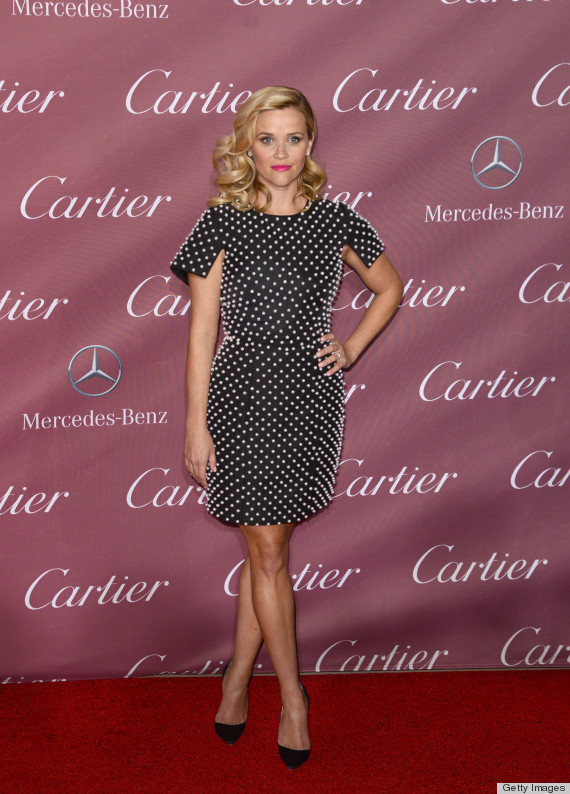 Lately Witherspoon has completely changed up her fashion game, opting for more avant-garde pieces, and this dress is no exception. The pearl-embroidered dress is still true to her feminine style sensibilities, but the split sleeves and added texture add some excitement.
BEFORE YOU GO
PHOTO GALLERY
Best-Dressed Stars 2014