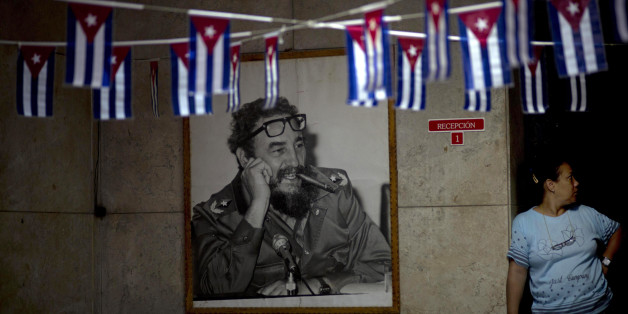 Once again rumors of the death of former Cuban leader Fidel Castro have spread across the exile community and across social media.
El Diario de las Américas, a Florida-based publication read mostly by Cuban exiles, reported Thursday that the Cuban government had called a press conference amid speculation about Castro's health. The Cuban government later disputed the report, saying no such press event had been planned, according to AFP's correspondent in Havana.
The Cuban government's lack of transparency and the lack of an independent mass media on the island have long provided fertile ground for rumor's of 88-year-old Castro's death since he fell ill in 2006.
Since the reports on Thursday Twitter has been abuzz with rumors of his death, though they have not yet been confirmed.
Twitter is saying #FidelCastro is dead. Twitter says people are dead all the time though. Let me not get my hopes up. #CubanAmerican

— MISS JESS™ (@M1SS_J3SS) January 9, 2015
As Univision news anchor Jorge Ramos warned, this is not the first time Fidel Castro's alleged death has taken over the internet. In 2012 rumors of his death began circulating after news that Venezuelan doctor, Jose Rafael Marquina, said the former leader had suffered cardiac arrest and was in a vegetative state.
"Careful. Remember that here in Miami, almost like a ritual, Fidel Castro is killed several times a year" Ramos wrote on Twitter.
Thursday marked one year since Castro's last public appearance, according to Fox News Latino. His absence at major events like the 56th anniversary this week of Castro's entry into Havana after the victory of the Cuban Revolution or the return last month of three Cubans convicted of spying in the U.S. have led some to believe that his health has worsened. Castro has yet to comment on the historic resumption of diplomatic relations with the United States for the first time since 1961, announced by both governments last month. The most recent "Reflection," as Fidel Castro's columns are called, appeared in October 2014.
Venezuelan President Nicolás Maduro was the last head of state to meet with Castro in August 2014 and published photos of their meeting. Maduro stated that he found Castro had an "impressive lucidity, an impressive train of thought and exceptional wisdom."
Adding to the confusion, Kenyan opposition leader Raila Odinga's son, Fidel Castro Odinga, was found dead in his home in Nairobi on Jan. 4.
Correction: An earlier version of this article stated that Fidel Castro's last column was published in August 2013. It was actually published in October 2014.
BEFORE YOU GO
PHOTO GALLERY
Fidel Castro