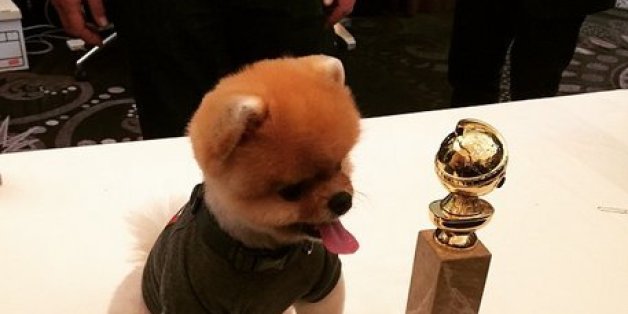 Whether you're watching the Golden Globes on Sunday or plugging into the heap of awkward Marnie moments that is the season premiere of "Girls," you'll need some photographic updates from all the pretty, rich people congratulating and thanking each other. Here's a handy guide for who to follow during the show, starting with the Golden Globes' own account.
The Presenters
Amy Poehler
Chris Pratt
Robert Downey Jr.
Anna Faris
Kevin Hart
Gwyneth Paltrow
Channing Tatum
Catherine Zeta-Jones
Nominees
Julia Louis-Dreyfus
Reese Witherspoon
Quvenzhané Wallis
Ralph Fiennes
Jessica Chastain
Mark Ruffalo
Robin Wright
Gina Rodriguez
Uzo Aduba
Taylor Schilling
Ricky Gervais
William H. Macy
Allison Tolman
Alan Cumming
Colin Hanks
The Golden Globe Awards air Sunday at 8:00 p.m. ET on NBC.
BEFORE YOU GO
PHOTO GALLERY
Glamorous Golden Globe Awards Photos