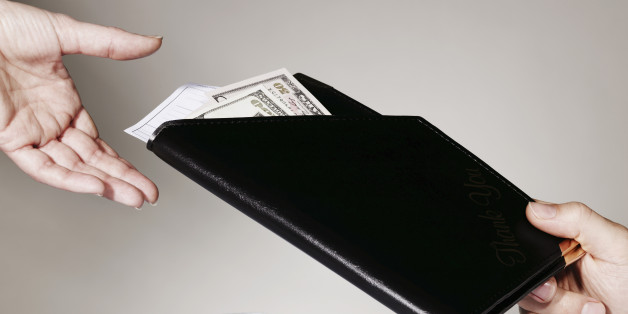 The hottest tip in Pittsburgh's dining scene these days may actually be no tip at all.
Bar Marco, an upscale city eatery, plans to ban the practice of tipping servers, beginning in April. Instead, the restaurant's 16 full-time employees will be paid a base salary of $35,000, plus health care benefits and 500 shares of stock.
And as this announcement tweet makes clear, they're hiring:
In 2015, Bar Marco will not be accepting gratuity starting in April. All on salary + healthcare and shares. Now hiring, info@barmarcopgh.com

— Bar Marco (@BarMarcoPGH) January 2, 2015
Restaurant co-owner Bobby Fry told the Pittsburgh Tribune-Review he and the eatery's partners decided to enact the change after they researched how to implement healthcare for their employees.
"The light bulb went off," Fry told the paper. "If we were going to offer health care, why not offer a complete employment contract and do away with gratuity altogether?"
With some reconfiguring of how the restaurant operates -- including an expansion of their higher-end eating area -- Bar Marco won't have to increase menu prices to accommodate the change, either.
Fry told CNN Money employees will be expected to work 40 to 44 hours a week and meet regularly to discuss the restaurant's budget and performance.
After making the announcement, Fry says the restaurant has received inquiries from more than 120 people seeking employment.
BEFORE YOU GO