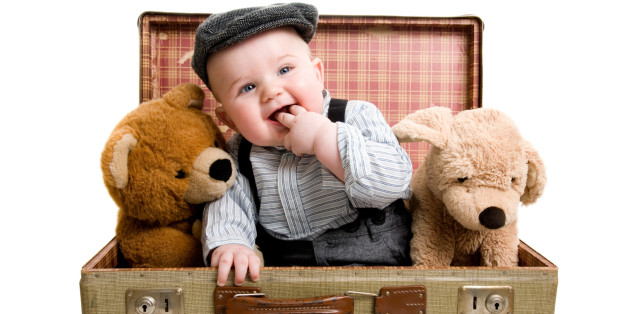 Not too long ago, Arthur was a "grandpa name", and Theodore was the family name you vowed you would never use. Now that those names are both back in fashion, which boy choices could be the next to stage a comeback? Here are 11 candidates, from those already rising, to the well-why-not?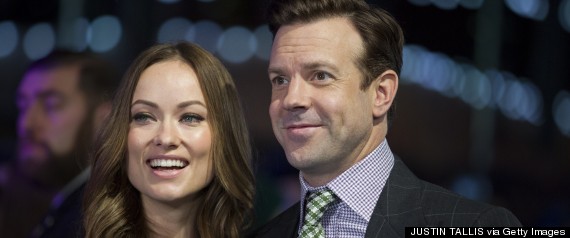 Olivia Wilde and Jason Sudeikis named their son Otis.
Hollywood parents love Otis. Tobey Maguire gave the name to a son in 2009, and Jason Sudeikis and Olivia Wilde welcomed their Otis last spring. Soulful singer Otis Redding inspired Wilde & Sudeikis, and makes this name part-retro revival, part-hero choice. Cousins Otto, Odette, and Ottilie have all gotten some attention in recent years, too.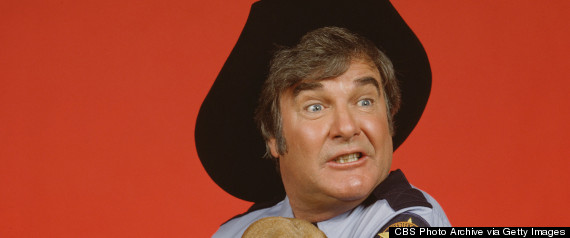 Sheriff Rosco P. Coltrane
Daring namers should take note of Roscoe. Sure, Roscoe was the bumbling sheriff on "The Dukes of Hazzard" in the 1980s. But consider how well Hazzard names have fared -- Luke, Beau, and Daisy are all quite stylish. While Roscoe might feel hillbilly to some, the name is originally Norse. With that bright 'o' ending, Roscoe deserves a place on the list for parents who love Arlo and Maceo.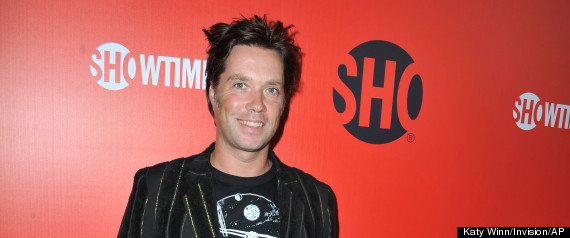 Rufus Wainwright
Rufus feels edgy thanks to indie singer-songwriter Rufus Wainwright. But Rufus has roots in Latin, and was worn by early saints. King William II of England was better known as William Rufus thanks to his red hair -- or possibly his fiery temperament. If Scarlett, Ruby, Rowan, and Rory are all stylish, why not the equally colorful Rufus?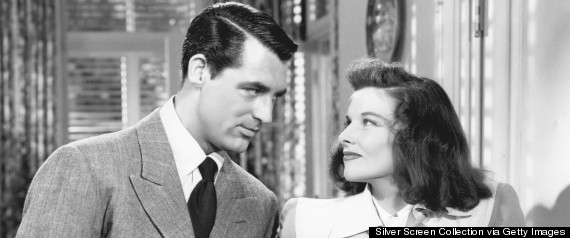 Cary Grant as C.K. Dexter Haven
Dashing C.K. Dexter Haven was Cary Grant's character in "The Philadelphia Story." Now the most famous Dexter is a television character slightly more sinister. And yet, Dexter has lots to offer -- that great 'x' in the middle, the nickname Dex, the 'r' ending. The name has recently returned to the Top 400 in the US, suggesting that Dexter is already on the rise.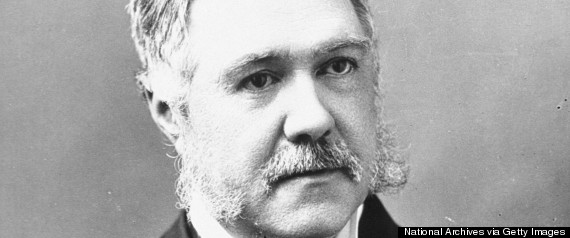 President Chester A. Arthur
If Dexter is ready for a revival, can Chester be far behind? Nickname Chet plays well with Max, Hank, and Gus. It's a White House name, too, thanks to Chester A. Arthur, 21st president of the United States. Tom Hanks and Rita Wilson have a son named Chester, known as Chet. He's followed dad and big brother Colin into the movie business.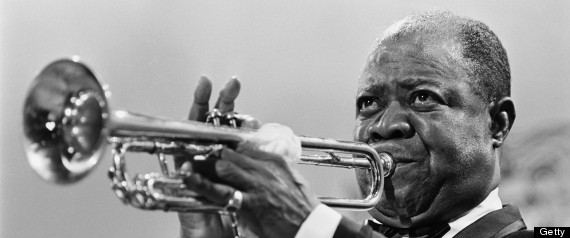 Louis Armstrong
If classics like William and James dominate your shortlist, Louis might be one to consider. Saintly and regal, Louis has history to spare. Louis Armstrong lends this name a jazzy, upbeat vibe. Sandra Bullock named her baby boy Louis in 2010, and Prince George's full name is George Alexander Louis. In the UK, Louis is pronounced like Louie. In the US, Americans say the final 's'. Either way, Louis has a serious-but-approachable vibe that wears well.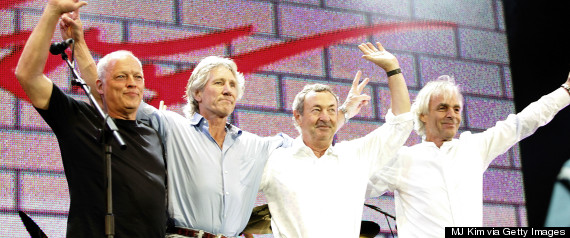 Pink Floyd
Finn led to Flynn. Could Flynn lead to ... Floyd? A Top 100 favorite from the nineteenth century through the 1930s, Floyd is rare today. The name isn't forgotten, though, from Depression-era bank robber Pretty Boy Floyd to legendary rock band Pink Floyd. The musicians were inspired by Floyd Council, a blues musician from the 1930s. If the hundred-year rule applies for baby name comebacks, Floyd is right on time.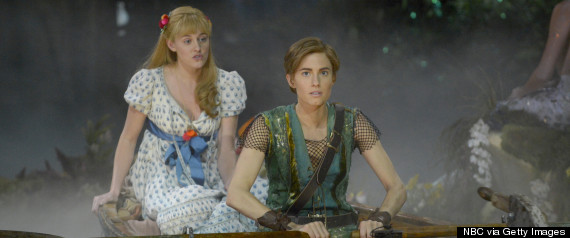 Peter Pan
Like Louis, Peter is a classic that is much less common than many go-to names for boys. From Peter Rabbit to Peter Pan to Peter Pevensie, the name is a staple in children's literature. And yet Peter is handsome on a grown-up, too. Few religious figures are as widely known as Saint Peter, and the solid meaning of this name is well known -- "rock."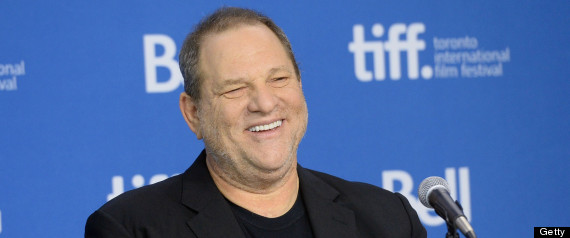 Harvey Weinstein
Regal Henry is a Nameberry favorite. Harvey is Henry's quirky cousin. The name came to England with the Normans, and was revived in the 19th century -- and again in the 21st, at least in the U.K. While British parents have already rediscovered Harvey's charms, American parents are slowly warming up to this possibility. But with that sharp 'v' sound, Harvey feels right at home in 2015.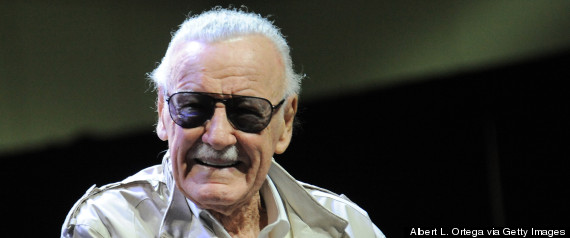 Stan Lee
Stanley spent many a year in mothballs, the name of everybody's great uncle, but nobody's son. Adventurous namers seem to be interested in Stanley again. And why not? A Top 100 favorite through the 1950s, there are plenty of admirable Stanleys to consider, like Spider-Man creator Stan Lee, born Stanley Lieber. Children's book character Flat Stanley is a perennial favorite.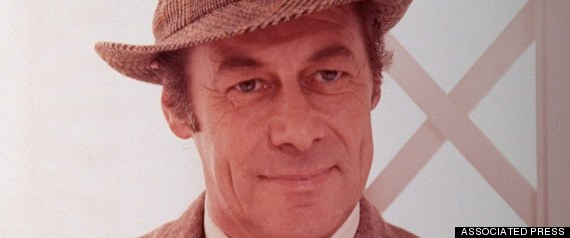 Rex Harrison
Royal names like Reign and King are on the rise. Rex -- from the Latin word for king -- fits right in with those oh-so-regal names. And yet, there's something subtle about this commanding choice. Maybe it's because Rex has a long history of use. Actor Rex Harrison won an Academy Award for his role in 1964's "My Fair Lady." Or maybe Rex just fits right in with Alex, Felix, and Jax.
Like Us On Facebook |

Follow Us On Twitter |

Contact HuffPost Parents
BEFORE YOU GO
PHOTO GALLERY
Inspiration Behind Celebrity Baby Name Choices