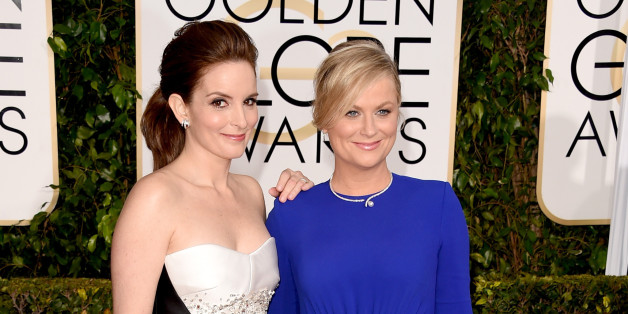 Tina Fey and Amy Poehler kicked off the 2015 Golden Globes with a spot-on introduction, calling the crowd a bunch of spoiled brats. They played "Who Would You Rather?" with a lot of famous names (including Richard Linklater and Alejandro González Iñárritu), called out "The Interview" (which no one wanted to see), and made a whole bunch of timely, well-played Bill Cosby jokes. ("I put the pills in the people!")
They addressed aging in Hollywood, joking that "Boyhood" proved there were still great roles for women over 40 ... especially when they get hired before they turn 40, and tried to explain birthdays to the audience. (You know, that thing you celebrate when you admit to growing older.)
Bonus: They made Emma Stone laugh at herself.
This was Fey and Poehler's third and final time -- for now! -- hosting the Golden Globes, and we're going to miss them. Watch the whole monologue below:
Full HuffPost Entertainment coverage of the Golden Globes can be found here. The full list of Golden Globes winners is here.
BEFORE YOU GO
PHOTO GALLERY
Golden Globes 2015: The WHOLE Red Carpet