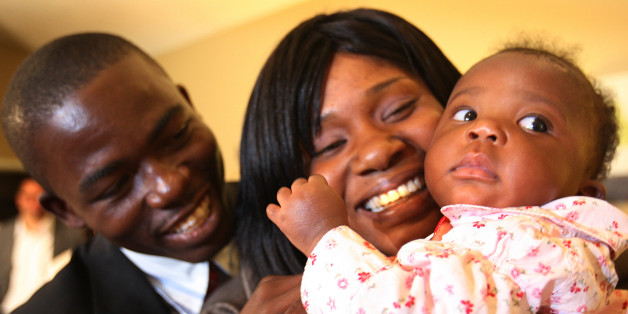 On a chaotic day in early January 2010, rescuers in Haiti plucked an unconscious infant from the rubble of a home destroyed by a devastating earthquake.
Miraculously, the baby had survived on her own for more than four days -- long enough for a crew to deliver her to local doctors at Project Medishare. She was then whisked to Miami for treatment of injuries to her head and arm, in addition to a collapsed chest. Months after her rescue, the girl was reunited with her parents, Nadine Devilme and Junior Alexis.
Five years later, after defying unimaginable odds, the infant, "Jenny," has grown into a happy, healthy little girl, reports CNN.
A more recent picture of Jenny:
"When [Jenny] was first brought in she was near death," Arthur Fournier, the professor of family medicine at the University of Miami who led the team that cared for the infant, told The Associated Press at the time. "The first miracle was that she had the heart, the courage, to survive by herself for five days on her own."
The family now lives in an apartment in North Miami, CNN adds, where Jenny is in pre-kindergarten and vivacious as ever.
BEFORE YOU GO
PHOTO GALLERY
Haitian Baby Survives Quake, Reunites With Family