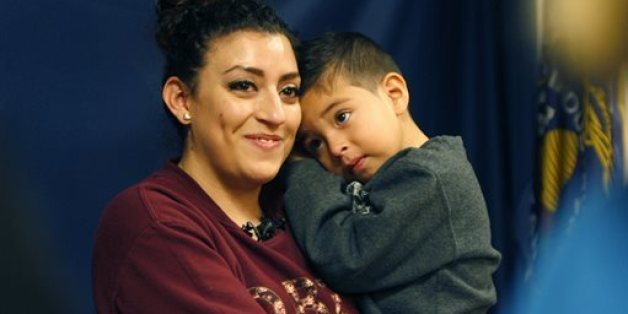 LINDSAY WHITEHURST, Associated Press
SALT LAKE CITY (AP) — Authorities say they found a 3-year-old boy who was sitting in a car stolen outside a Utah day care Tuesday after he answered his mother's cellphone and honked the horn to draw their attention.
The boy's mother left the car unlocked and running on a snowy morning as she dropped off another child, a baby, at the day care around 7 a.m. in Ogden, a town about 40 miles north of Salt Lake City, police said. When she walked out, she saw someone driving her car away with her son inside.
Police arrived and called her cellphone, which was in the car, hoping to reach the thief and negotiate the boy's release, Lt. Tim Scott said.
Instead, the boy answered the phone. He told officers that he was alone after the thief left the car and ran away, but he didn't know where he was.
Officers told him to honk the horn and followed the sound to the car, which was abandoned about three blocks away.
"He was scared, but it was a good thing at his age that he was able to get himself out of his child seat and honk the horn," Scott said.
Police reunited the boy with his mother about 20 minutes after the car was stolen. Officers are searching for a suspect.
Copyright 2015 The Associated Press. All rights reserved. This material may not be published, broadcast, rewritten or redistributed.