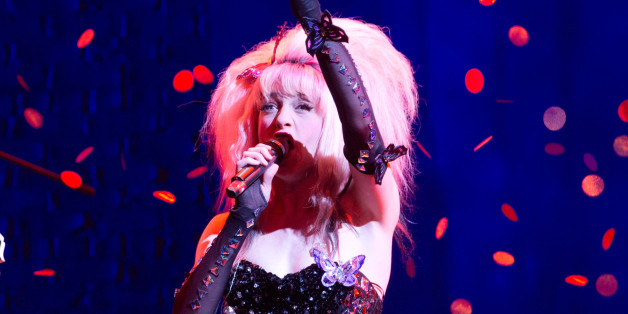 One of our favorite queer musicals just made an awesome pro-LGBT move.
"Hedwig and the Angry Inch," the Tony Award-winning musical revival that has starred the likes of Neil Patrick Harris and Andrew Rannells, made another donation this week to the Hetrick-Martin Institute in conjunction with the show's ongoing partnership with the organization.
"Hedwig" has donated a portion of ticket proceeds to Hetrick-Martin since its opening performance last march, with this latest $200,000 donation bringing the total to $400,000. Hetrick-Martin is the home of Harvey Milk High School, a public NYC transfer school for at-risk queer youth.
Hetrick-Martin Institute CEO Thomas Krever told The Huffington Post, "HMI is deeply grateful to producer David Binder and the entire 'Hedwig And The Angry Inch' production team for partnering with HMI to help us provide life-changing programs to LGBTQ youth. 'Hedwig''s message of being proud of who you are resonates deeply with the thousands of youth we serve each year."
Haven't yet seen "Hedwig and the Angry Inch," currently starring Michael C Hall? Don't worry, there's still plenty of time.