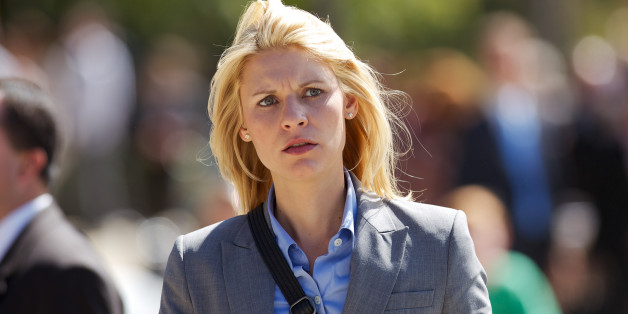 The upcoming storyline of Showtime's "Homeland" may shift away from Muslim terrorists for the next season.
Showtime's president, David Nevins, discussed the possible change on Monday during the Winter 2015 Television Critics Association press tour, according to Entertainment Weekly. The plot for Season 5 of "Homeland," which has focused on the CIA's workings in the Middle East since its premiere in 2011, is "up in the air" and the main characters may head to Europe or Africa.
In December, Pakistani officials criticized the nation's portrayal in Season 4, during which Carrie Mathison (Claire Danes) and her team face a terrorist attack at the U.S. embassy in Islamabad.
"Maligning a country that has been a close partner and ally of the U.S. ... is a disservice not only to the security interests of the U.S. but also to the people of the U.S.," Pakistan Embassy spokesman Nadeem Hotiana told the New York Post.
On Monday, Nevins referenced this incident as well as recent threats to freedom, including North Korea's alleged hack of Sony executives and the deadly shooting at French satirical newspaper Charlie Hebdo.
"It's a bit of a scary time to be a maker of controversial, political boundary-breaking shows, so I watch it really carefully. It's been a bad month for free speech around the world," he said. "[But] I thought the Pakistani embassy handled it the way you're supposed to handle it. They made a statement through the press that represented their side. That's how the game is supposed to be played, so in a lot of ways I really respect how they handled it."
Still, "Homeland" won't completely avoid charged subject matters.
"I hope [the attacks are] not considered at all," Nevins added, according to EW. "I really, really don't want there to be any limitations. I don't expect there will be. They never shied away from anything difficult. I want them to go right into the teeth of it again."
BEFORE YOU GO
PHOTO GALLERY
'Homeland' Season 3 Photos