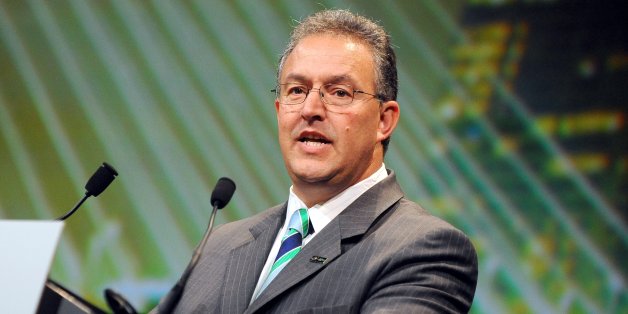 The mayor of the second largest city in the Netherlands has some words for those who don't support freedom: Get lost.
Ahmed Aboutaleb, the Muslim mayor of Rotterdam, recently sat down with Dutch news program "News Hour" to speak about the attack on the Charlie Hebdo office in Paris by Islamic extremists.
"It's incomprehensible that you can be against freedom like that. But if you don't like that freedom, pack your bags and leave," Aboutaleb said, per a Huffington Post translation. "Be honest with yourself about [not liking freedom] and don't kill innocent journalists . It's so stupid. It's so incomprehensible. If you can't find your place in the Netherlands, in the way we want to build a society together, leave." Adding: "If you don't like it here because you don't like cartoonists who make a little newspaper, get lost."
He said he believes other Muslims should take a stand against such attacks.
"This is such an incomprehensible form of barbarism, such an incomprehensible form of stupidity, that every sane person in the world, from whichever faith, should condemn," he continued. "As a Muslim, I'm furious. This has touched me very profoundly ... I can't comprehend that someone kills people in cold blood in name of a religion ... I think it's really important that Muslims distance themselves from this en masse and make clear there's no justification for this. "
Originally from Morocco and the son of an imam, Aboutaleb describes himself as a "secular Muslim", according to the Telegraph. He moved to the Netherlands in 1976 when he was 15 years old.
Since becoming mayor in 2009, Aboutaleb has acknowledged he feels a responsibility to other immigrants and minorities, not only in his country, but also across Europe.
"There is a huge group of people in the Netherlands that is happy that there is someone who is Muslim-born and is part of the power system," he told HuffPost during a 2011 interview, "but if I fail in this mission it will be difficult for people to participate in this field."