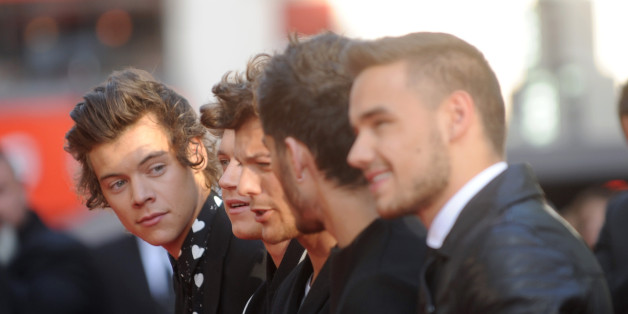 Sorry, Obama, but Louis Tomlinson is blowing up your spot.
On Monday, Buzzfeed writer Matt Bellassai noticed that One Direction member Louis Tomlinson's love tweet to bandmate Harry Styles from October 2011 was taking off in a big way. At a whopping 776,000 retweets as of Tuesday afternoon, Tomlinson's post surpassed Barack Obama's adorable 2012 victory tweet, at just 757,000 retweets.
Here's Tomlinson's tweet:
Always in my heart @Harry_Styles . Yours sincerely, Louis

— Louis Tomlinson (@Louis_Tomlinson) October 2, 2011
And here's Obama's:
Four more years. pic.twitter.com/bAJE6Vom

— Barack Obama (@BarackObama) November 7, 2012
Tomlinson's tweet beats out Obama's as the second most-retweeted of all time, but it doesn't even come close to number one: Ellen Degeneres' star-studded Oscar selfie, which got over 3 million retweets after it was posted in March 2014.
If only Bradley's arm was longer. Best photo ever. #oscars pic.twitter.com/C9U5NOtGap

— Ellen DeGeneres (@TheEllenShow) March 3, 2014
Tomlinson's 2011 tweet's sudden rise to fame is certainly surprising, but One Direction has a reputation for its rabid Twitter fans. Check out 1D member Niall Horan's "happy birthday to me" tweet, which took off after it was posted in September 2013:
Yesss ! I'm 20 ! Wohooo ! No more teens!

— Niall Horan (@NiallOfficial) September 12, 2013

Then there are the flat-out weird ones, which also get a huge amount of retweets:
I've bruised my big toe

— Louis Tomlinson (@Louis_Tomlinson) October 17, 2012
I like fields.

— Harry Styles. (@Harry_Styles) September 3, 2013
New tweet.

— Harry Styles. (@Harry_Styles) August 1, 2013
Forces to be reckoned with, clearly.
H/T Business Insider
BEFORE YOU GO
PHOTO GALLERY
One Direction on the 'Today Show'