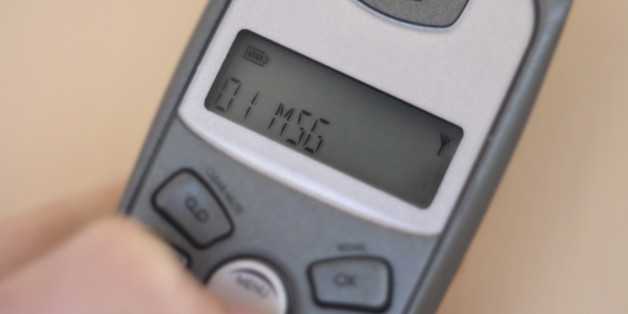 After losing his wife, Ruby, in 2003 to cancer, Stan Beaton held on to a voicemail greeting to keep her memory alive. But the recording he'd cherished for over a decade was erased accidentally due to recent upgrades by telephone provider Virgin Media.
"Anytime I felt low, I knew I always had her voice near but now it is gone," the retired 68-year-old widower said of the voicemail, according to various media reports. "I could not tell you how many times I listened to the message, it was just nice to hear her voice once again."
The West Yorkshire native found such solace in listening to the recording that he said he even refused to change phone companies, even though he was offered better deals, just so he wouldn't lose his wife's memory.
Beaton reportedly was aware of the impending upgrades but was mistakenly told that the changes wouldn't delete the message -- but indeed with the new voicemail platform, the recording was lost. He said: "To lose something so precious, 'sorry' doesn't mean a thing." The Huffington Post was unable to reach Beaton for comment.
Virgin media spokesperson Alice Lam told The Huffington Post that this sort of erasure hasn't happened before, as far as they know. "We made donations to three of Mr. Beaton's charities (Cancer Research UK, Operation Smile & Great Ormond Street Hospital) and added a year's free subscription for Mr. Beaton to Sky Sports by way of apology. We are pleased Mr. Beaton gained some comfort from our donations to his chosen charities."
Indeed, it's never easy to lose a loved one and especially to lose your last memory of them. In 2008, a New York City man also lost his late wife's voicemail recording after his phone company made service upgrades.
We hope Mr. Beaton can find another comforting way to keep his late wife's memory alive.
UPDATE: The Huffington Post was notified on January 20 by a Virgin Media spokesperson that the voicemail recording has since been retrieved by efforts from their employees.

BEFORE YOU GO
PHOTO GALLERY
Inspiring Rumi Quotes