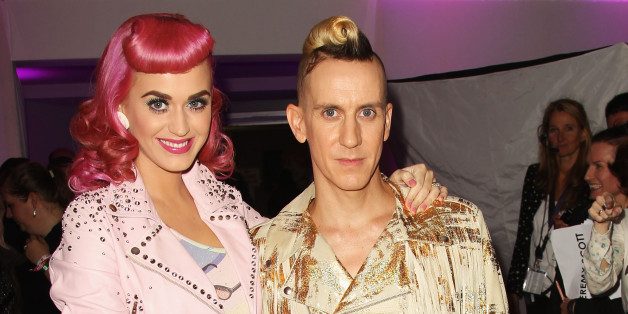 Katy Perry may have plans to burn alleged "enemies" during her gig at the 2015 Super Bowl Halftime Show on Feb. 1, but there's at least one other thing guaranteed to be on fire -- her costumes.
E! Online reported Monday that Jeremy Scott, creative director at Moschino, BFF of Perry's and all-around colorful personality, will design multiple looks for the performance. While we typically associate the designer more with Miley Cyrus, this collaboration actually makes perfect sense.
After all, Perry herself walked in his Moschino runway show at Milan Fashion Week, so it's not surprise she's wearing his creations. She has long been known for her, well, wild style.
Of course, we won't know exactly what's going to happen until the night of, but in anticipation of the upcoming best-part-of-the-Super Bowl, here are some of our predictions for her wardrobe, based on Scott's 2014 Moschino collection. We can definitely see her rocking any one of these looks, can't you?
PHOTO GALLERY
Katy Perry Superbowl Costume Inspiration
BEFORE YOU GO
PHOTO GALLERY
Katy Perry: Her 100 Sexiest Moments