What colors surprisingly go together? Fashion therapist and author Tim Gunn says that blues and blacks look great together. Chocolate brown also goes well with black, just make sure you're not pairing black with a saddle brown, or a medium to light brown. If you use black as the cornerstone for your outfit, pairing it with navy or midnight blue will look extremely chic. Since navy, black and chocolate brown are neutral colors, adding a fun accessory with a pop of color will help to make your look more exciting!
Get Tim's latest book, The Natty Professor: A Master Class on Mentoring, Motivating, and Making It Work!
For more of Tim's expert fashion advice, view the slideshow below:
PHOTO GALLERY
Tim Gunn's Essential Fashion Tips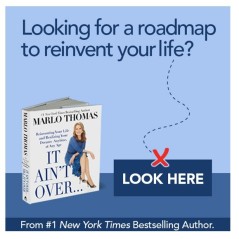 Add Marlo On Facebook:
Follow Marlo on Twitter:
Sign up to receive my email newsletter each week - It will keep you up-to-date on upcoming articles, Mondays with Marlo guests, videos, and more!