This teen asked for a sign from her late father. And that's exactly what she got from a group of compassionate strangers.
Ashlynn Marracino's father spent the first decade of his daughter's life in prison and became close with her after his release, but died from an aneurysm in 2010, CBS LA reported. Every year on her father's birthday, Jan. 6, the 16-year-old releases a balloon with a message to him -- an experience that she says is therapeutic for her, Today.com reported.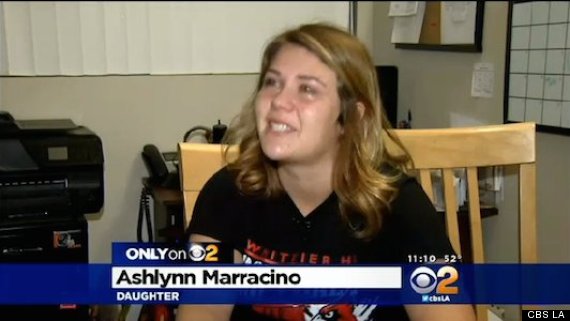 "I can write out stuff that I want to tell him," Marracino told Today.com. "It makes me feel like he would receive it -- seeing it go up into the sky and disappear … it feels like a weight has been lifted off your chest."
This year, the teen's letter included some emotional words:
"I've been playing softball for 11 years now. Can you believe it? I hope you helped me out with all those home runs," the message read, according to CBS LA. "I don't like how I never had you in my life. It's not fair. Show me a sign please. Anything to let me know you're there. I miss you so much and I want you back."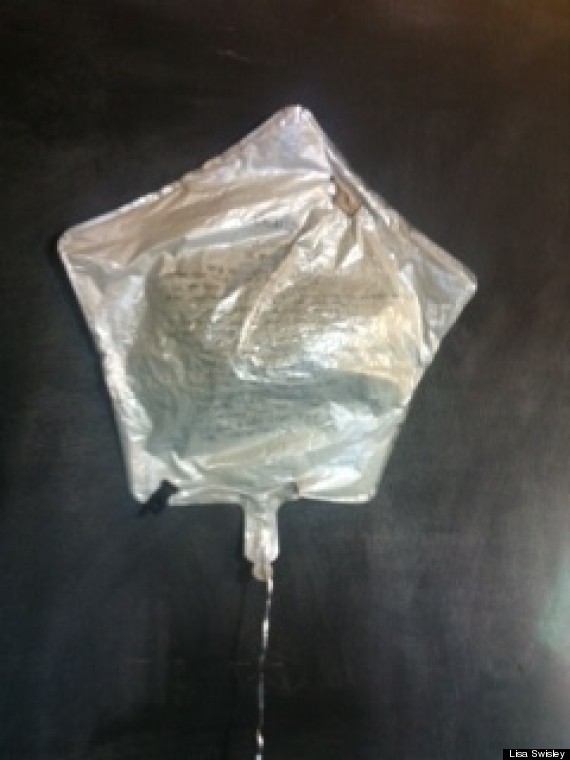 A day later the balloon was found outside Local Heroes, a restaurant owned by Lisa Swisely, in Auburn, California. A customer saw it on the ground outside and handed it to Swisely to discard, according to the Auburn Journal. But Swisley spotted the writing on the balloon and read the heartbreaking letter signed by Marracino. She took to Facebook to contact the 16-year-old, and was stunned to find out that the teen lives 436 miles away in Whittier, California.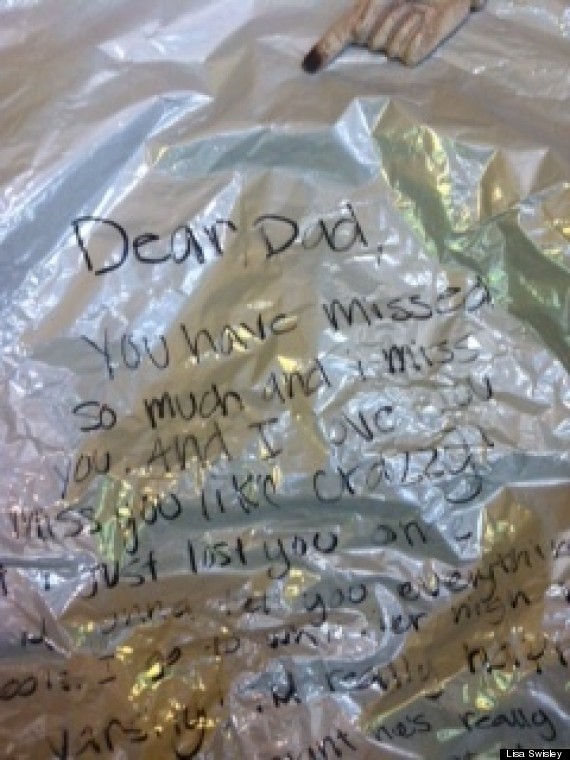 Swisley was so moved by the note that she decided to do something special for the teen.
"I think it came to us for a reason," she told CBS LA.
The restaurant owner reached out to people in her community through a "Pay It Forward" Facebook page asking for help to put a care package together for Marracino, ABC reported. Care packages and letters have already flooded in for the teen from people showing their support.
"This balloon traveled all the way up here and landed in Auburn," Swisley said. "I thought it would be cool to send her a care package of love from us here in Auburn."
It's a show of compassion that has spoken volumes for Marracino.
"I told him to show me a sign, and I think this is a sign to not hold grudges and to forgive really easily," the 16-year-old told CBS.
BEFORE YOU GO
PHOTO GALLERY
The World Balloon Convention