If you've ever been to Britain (or have a Brit or two in your life), then you've heard all about the "sweets" you have to try, which, admittedly, are pretty different from American candy.
And with the recent Cadbury Egg recipe-changing incident in the UK, what better time to try these sweets than right now -- lest they get changed forever? We've tried and highlighted our favorites before, but this time we went with Anglophenia's suggestions in their latest video, "15 British Sweets Everyone Should Try," with host Siobhan Thompson.
1. Jelly Babies Associated with both Tom Baker's Dr. Who and grandmothers, Thompson says this candy tastes like "a very condensed jam covered in icing sugar."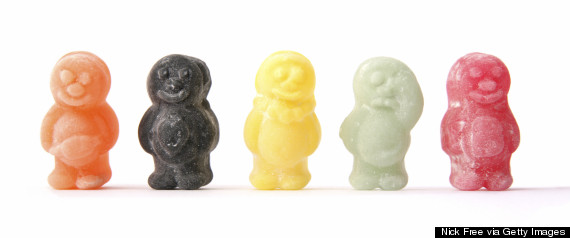 2. Flake Known for their overtly-sexual ads, Thompson says this melt-in-your-mouth candy is just "Cadbury's chocolate, layered" and it's generally found on the top of soft-serve ice cream. Us Americans found them very "dry" with a "polarizing texture" in a British candy taste test.
3. Licorice Allsorts Not only do they look like "loo" treats, they apparently taste "gross" -- no surprise considering the treats are a mixed bag of licorice, sugar, coconut, aniseed jelly, fruit flavorings, and gelatin.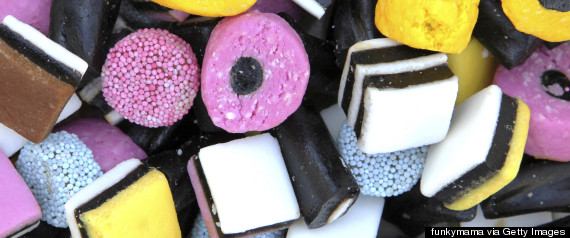 4. Black Jacks and Fruit Salads Despite somewhat racist advertising used by Black Jacks in the past, these "penny sweets" are both delicious and worth trying. While Thompson said Black Jacks taste like aniseed, we think we'd be happier with Fruit Salad's orange and pineapple flavors.
5. Sherbet Fountains Sherbet has another meaning in the UK, where Thompson said it's used to describe a sour-like flavored sugar, rather than a frozen dessert. Sherbet Fountains remind us of Fun Dip, except this time it's a licorice stick dipped into a tube of sherbet.

6. Pear Drops There's no way to describe how they taste, other than Thompson's description that "they're just kind of pear-drop flavored."
7. Maltesers "Malt balls, but good," says Thompson. Below is a picture of the Queen herself looking at a vat of them: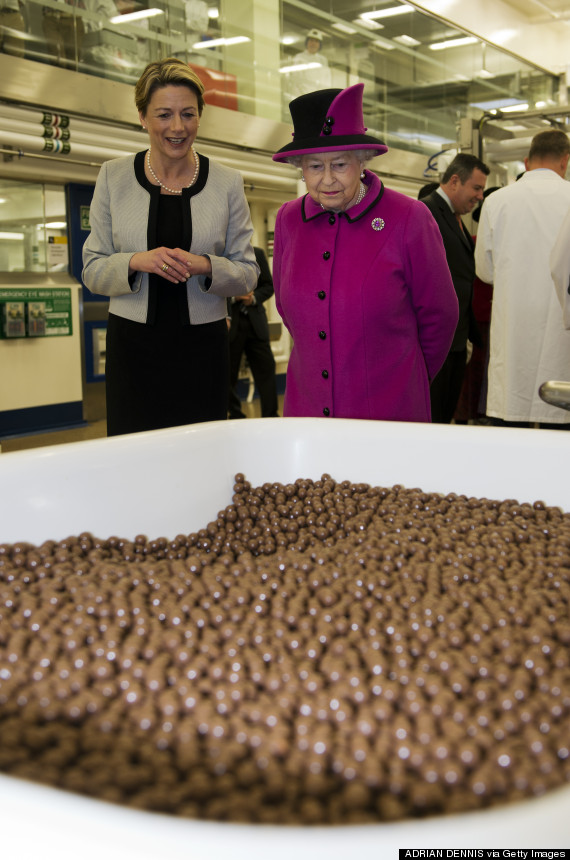 8. Anything black-currant flavored In the UK, anything purple is black currant-flavored, instead of grape-flavored, says Thompson. Grab anything purple you can find (including Skittles and Starburst!)
9. Wine Gums Nope, this isn't an oral health issue, but instead a fruit-flavored gummy with no alcohol included. The gummies are made with starch instead of gelatin, so they hold more flavor than regular gummies.

10. Double Deckers This is basically our favorite British candy of all time. This combination of crispy cereal and nougatine wrapped in milk chocolate makes us shout, we "love the double layer concept!"
11. "Brighton Rock" sweets Similar to Halloween candy for Americans, "Brighton Rock" candies are "hard sticks of candy that are traditionally mint-flavored." These sweets generally refer to those found at "seaside holiday towns." They don't all share the name "Brighton Rock" and instead switch names to whatever little town you're going to for holiday.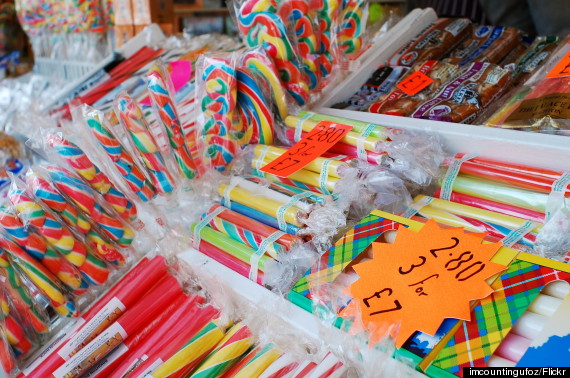 12. Crunchie Another HuffPost Taste favorite and basically crispy, chocolatey paradise in a bar. You'll never stop loving this honeycomb center.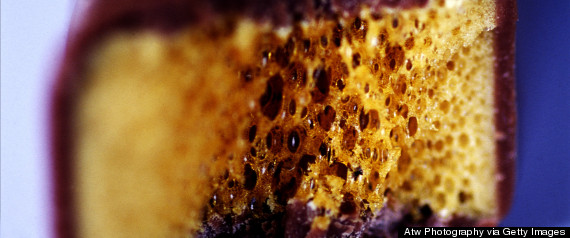 13. Chocolate Buttons According to Thompson, it's the shape that makes these sweets taste better than good ole' regular chocolate.

14. Aero Bars It's aerated chocolate, aka milk chocolate with bubbles in it. Or, as we like to say -- "carbonated chocolate."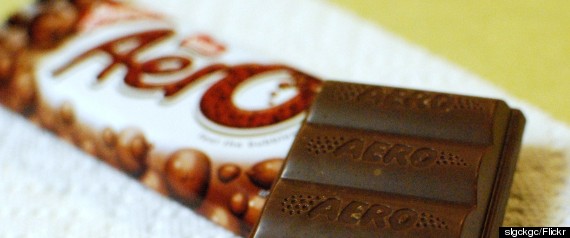 15. Irn-Bru Bars A Scottish speciality named after a soda that have "tiny little crystals of ultra-sour fizziness scattered through them."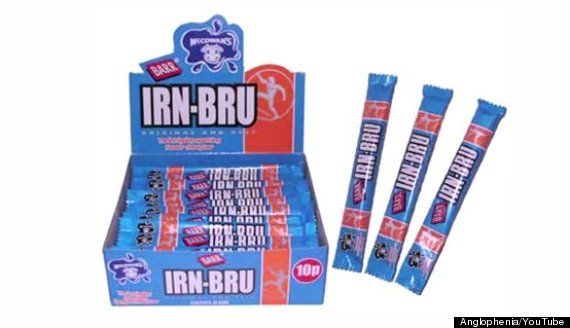 Want to read more from HuffPost Taste? Follow us on Twitter, Facebook, Pinterest and Tumblr.
BEFORE YOU GO