Not all stars are sitting at home with juice cleanses waiting for the Academy Awards to come around in February. Some of Hollywood's most respected and prolific actors have films at the Sundance Film Festival this year, and we can't wait to check out the talent in Park City, Utah.
Before zipping our boots and loading up our backpacks, here's a quick look at some of the brightest stars with films at Sundance this year:
Taylor Schilling, "The Overnight"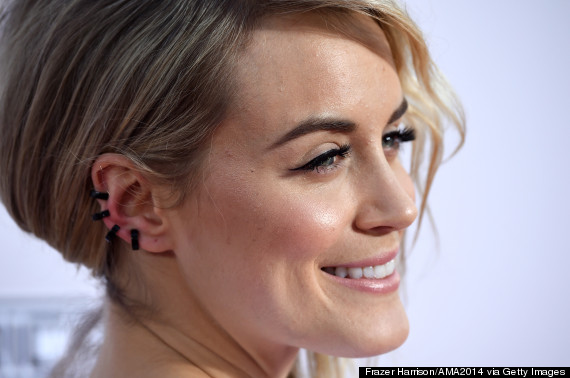 A nighttime family play date is weird enough, but married couple (played by Taylor Schilling and Adam Scott) are new to Los Angeles and want to make friends for themselves and their son -- so can you blame them for picking up social plans at the park? New friends Jason Schwartzman and Judith Godreche welcome them into their East L.A. home and a hilarious night ensues -- complete with sexual frustration and the many plights of young parenthood.
Sarah Silverman, "I Smile Back"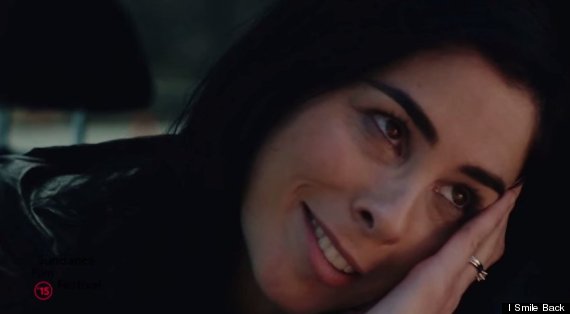 The outrageously funny Sarah Silverman is bound to surprise us all by starring in a drama where she plays a housewife who has it all -- husband, kids, house -- but depression and disillusionment rock the boat beneath the surface. Drugs and cheating are just the beginning. We might be used to her biting humor and profanity, but Sundance is a brand new stage for Silverman and we can't wait.
Kristen Wiig, "The Diary Of A Teenage Girl"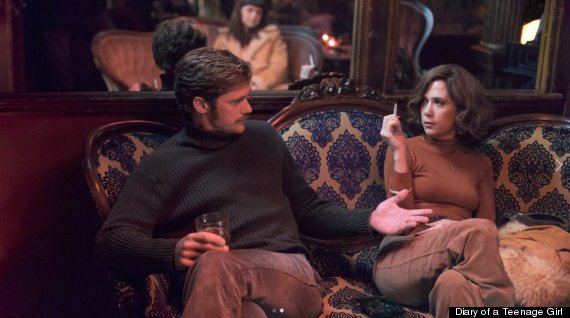 Silverman is not the only funny woman going dark at Sundance. Kristen Wiig takes the screen in the adaptation of the acclaimed graphic novel by Phoebe Gloeckner, "The Diary of a Teenage Girl," alongside Alexander Skarsgard and Bel Powley (as a dazzling Minnie). The setting is the artsy underworld of 1970s San Francisco but the drama centers around the inappropriate relationship Powley finds herself in with her mother's boyfriend –- all told in a hybrid of live-action and animation.
Michael Fassbender, "Slow West"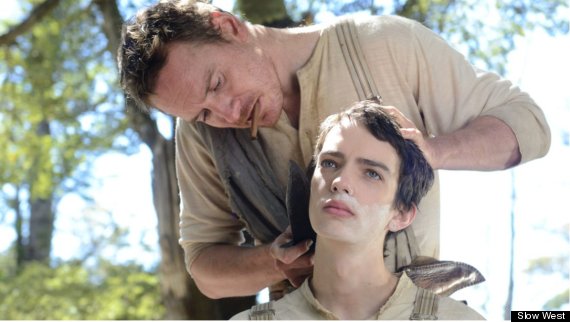 We never tired of Michael Fassbender in period pieces, especially when he attempts a version of a Western hero. In a film from the United Kingdom/New Zealand, Fassbender plays a mysterious traveler who joins a 17-year-old Scottish aristocrat across the American frontier as he searches for his former lover, who it turns out, has a price on her head.
Jack Black, "The D Train"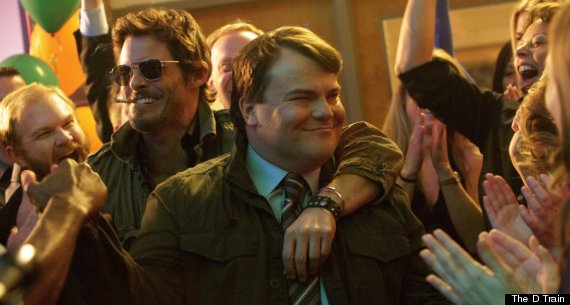 Jack Black as the head of his high school reunion committee makes us smile and James Marsden playing the most popular guy in school who won't come to the reunion makes us blush. Set it in Los Angeles and add a supporting cast of Kathryn Hahn, Jeffrey Tambor and Mike White, and we are practically in love. "The D Train" is one of the most anticipated comedies at the festival this year.
Billy Crudup, "The Stanford Prison Experiment"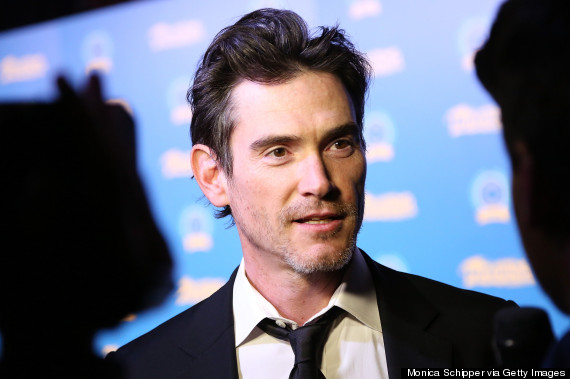 "The Stanford Prison Experiment" is a freaky name for a movie, but perfect for a suspense thriller set in 1971 starring the intense Billy Crudup as a doctor leading a group of Stanford psychology students who are assigned roles of prisoners and guards in a mock prison experiment. Others stars include Ezra Miller and Olivia Thirlby.
Nicole Kidman, "Strangerland"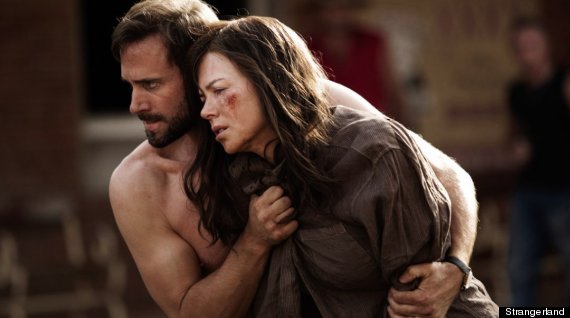 Nicole Kidman and Joseph Fiennes frantically search for their two teenaged children who disappear just before a massive dust storm hits their remote Australian desert town. Some are saying this is one of the strongest performances of Kidman's career.
Ryan Reynolds, "Mississippi Grind"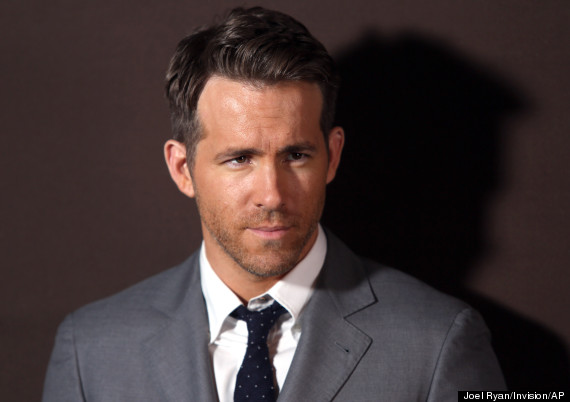 The filmmakers who brought us the highly acclaimed "Half Nelson" return to Sundance with Ryan Reynolds at the center of a gambling drama. Ben Mendelsohn, playing a compulsive gambler down on his luck, comes across Reynolds and sees him as his shining good luck charm; his path to success. The two hit the seedy, dimly-lit road that leads to a legendary high-stakes poker game in New Orleans.
Chiwetel Ejiofor, "Z For Zachariah"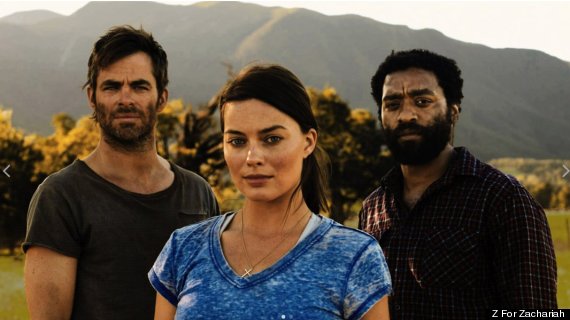 Chiwetel Ejiofor, Chris Pine and Margot Robbie star in a post-disaster world where most of civilization has been wiped out. Robbie believes she's the last female on earth and a complicated love triangle comes into play when all characters meet. Based on the science fiction novel by Robert C. O'Brien.
Greta Gerwig, "Mistress America"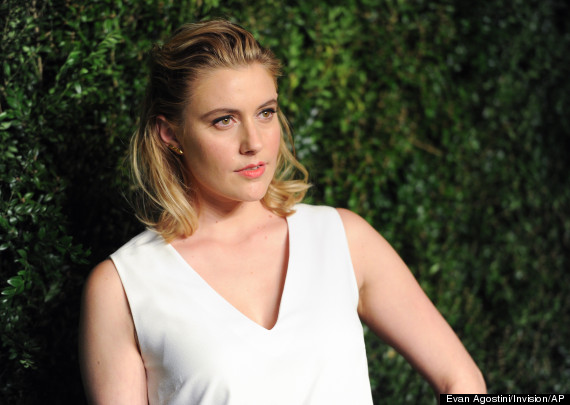 Greta Gerwig and filmmaker Noah Baumbach's last collaboration, "Frances Ha," was an enchanting masterpiece for hipster Millennials who love honesty, black-and-white New York and the HBO show "Girls." Baumbach and Gerwig's next film together again stars Gerwig as a dissatisfied New York college freshman who needs some spice in her life.
Robert Redford, "A Walk In The Woods"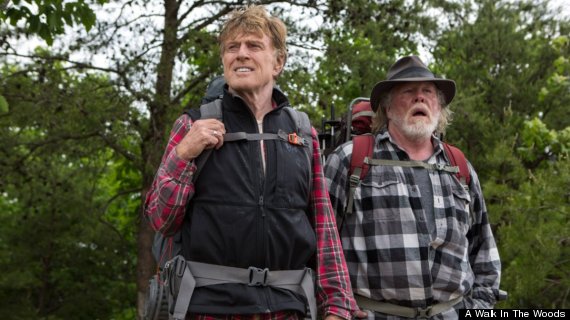 Robert Redford, well, invented the Sundance Film Festival. After returning to the U.S. from England, travel writer (Redford) decides to hike the 2,100-mile-long Appalachian Trail with his estranged friend, played by Nick Nolte. Other cast includes Emma Thompson and Nick Offerman.
Jason Segel, "The End Of The Tour"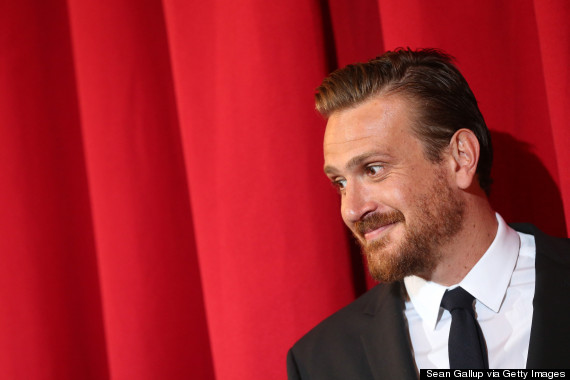 Based on the life of groundbreaking author David Foster Wallace, played by Jason Segel, and his five-day interview with Rolling Stone reporter David Lipsky (Jesse Eisenberg), "The End of the Tour" chronicles the profound and troubling time the two men spent together -- which Lipsky then wrote about in his memoir following Wallace's suicide in 2008. Directed by James Ponsoldt, Segel steps into one of the most surprising roles we have seen him in yet.
Saoirse Ronan, "Brooklyn" & "Stockholm, Pennsylvania"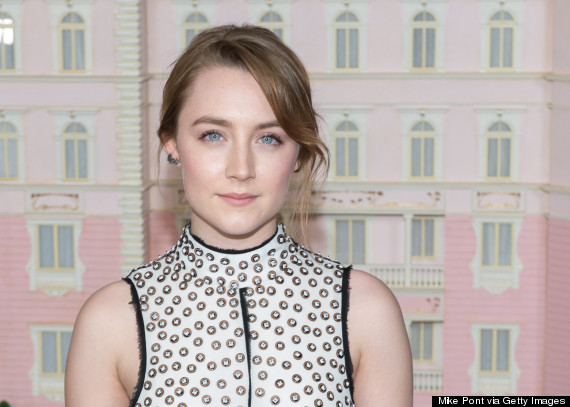 20-year-old Saoirse Ronan stars in not one but two films at the festival this year (a feat also accomplished by James Franco, obviously. Keep reading). The ingénue has made a name for herself in many films, including "The Lovely Bones" and "The Grand Budapest Hotel," and has already been nominated for an Academy Award for "Atonement" in 2007. At Sundance, she first stars in "Brooklyn," playing a young Irish immigrant trying to make her way through 1950s Brooklyn. The film was adapted by Nick Hornby ("About A Boy," "Wild) from the acclaimed novel of the same name. Ronan's second film, "Stockholm, Pennsylvania" is completely different -- a thriller where Ronan plays a young woman who had been kidnapped as a child and is returned home to her family who is now foreign to her.
James Franco, "I Am Michael" & "True Story"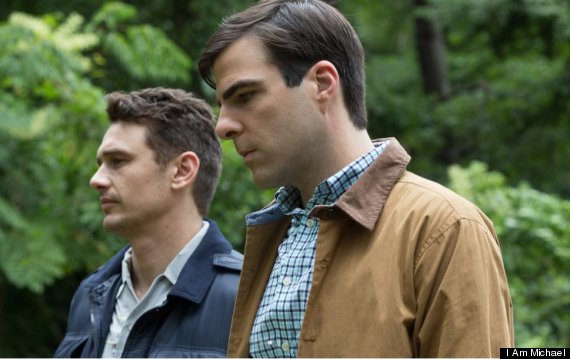 James Franco takes on the deeply complex, emotional and puzzling story of Michael Glatze, a famous gay-rights advocate, who in 2007 -- after many years fighting for equality for the LGBT community -- took a severe U-turn, finds Christianity and publicly renounces his homosexuality. Franco stars alongside Zachary Quinto and Emma Roberts. Franco also stars alongside Jonah Hill in "True Story", as a fugitive murderer who tries to steal the name of Hill's character, a disgraced newspaper journalist. See below.
Jonah Hill, "True Story"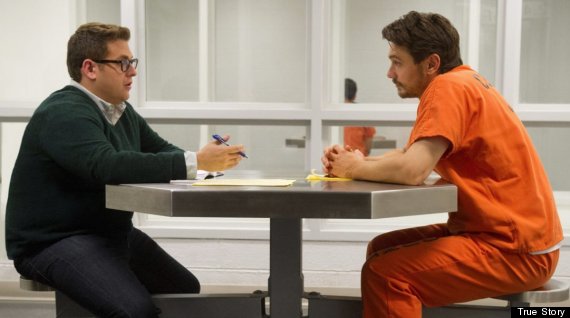 Jonah Hill and James Franco are an unlikely pair in the true story of FBI's Most Wanted murderer (Franco) who tries to steal the identity of journalist Michael Finkel (Hill). Adapted from Finkel's memoir, he travels to find the man, identified as Christian Longo, in order to clear his own name.
Brie Larson, "Digging For Fire"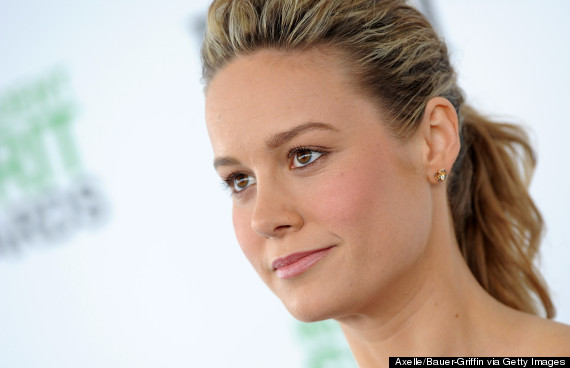 When a father and husband (Jake Johnson) housesits for a yoga client along with his wife, played by Rosemarie DeWitt, they discover something buried in the backyard that unearths more than they could have imagined. Brie Larson -– an indie film darling -– joins the cast, along with Orlando Bloom, Sam Rockwell and Anna Kendrick. Johnson impressively wrote, produced and stars in the film.
Jason Sudeikis, "Sleeping With Other People"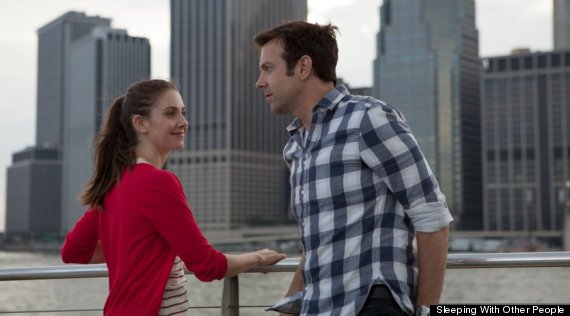 Olivia Wilde might not like the title of her husband Jason Sudeikis's new film, but we have high hopes for filmmaker Leslye Headland's next feature. After turning heads with her dark and twisted comedy "Bachelorette," Headland pairs Alison Brie and Sudeikis as long-lost college sexual partners who reconnect in a support group for sexual addicts. This is an new kind of rom-com. Supporting cast includes Adam Scott, Amanda Peet and Natasha Lyonne.
Winona Ryder, "Experimenter"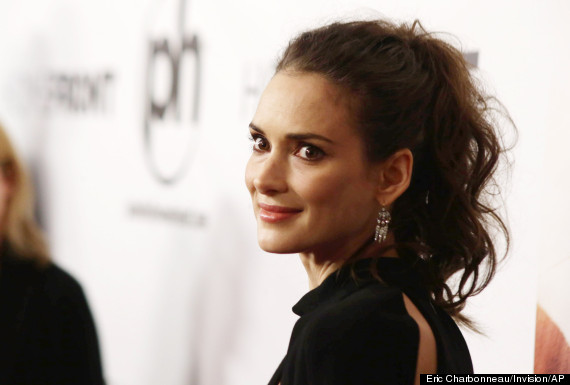 Winona Ryder stars alongside Peter Sarsgaard in a powerful and disturbing biopic about social psychologist Stanley Milgram, who in 1961 carried out radical behavior experiments that called into question random human beings' willingness to obey authority and hurt strangers. Based on Ryder's role in 2010's "Black Swan," we are not at all concerned about her ability to get dark.
Lily Tomlin, "Grandma"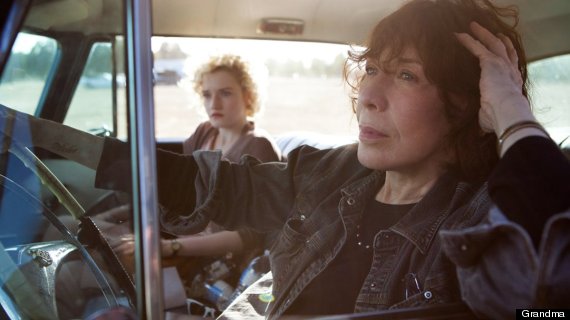 A 75-year-old Lily Tomlin stars in an intergenerational comedy as a once-successful poet whose granddaughter suddenly comes to her in need of money. The two go on a journey but it is only Tomlin's daughter, played by Marcia Gay Harden, who can temper her wild wit and biting tongue. Other cast includes Judy Greer, Laverne Cox and Sam Elliott.
Ethan Hawke, "Ten Thousand Saints"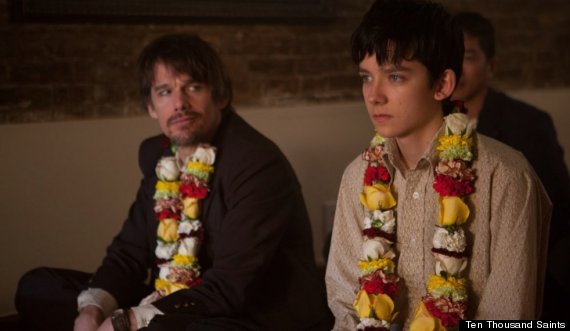 Ethan Hawke plays a dad forced to reconnect with his estranged and troubled teen when he moves from Vermont to live with Hawke in New York's East Village in the 1980s. Rising stars Asa Butterfield and Hailee Steinfeld infuse the film with angst, pot and identity crises. This is the face of adolescence. Other cast includes Emily Mortimer and Emile Hirsch.
Blythe Danner, "I'll See You In My Dreams"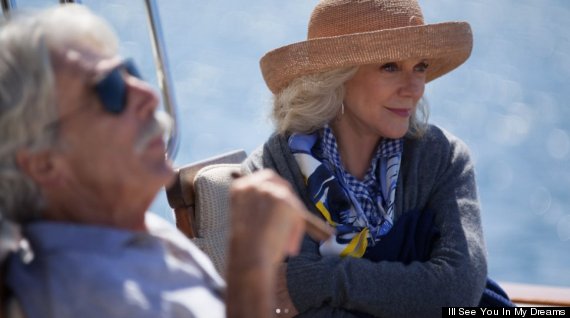 Blythe Danner plays a widow in her 70s who loves the routine and small pleasures in her life. But when she is forced to confront the death of a pet, everything gets shaken up. She embarks on a new friendship, begins dating again and experiences new facets of her life with a sense of authenticity and honesty that only Danner could pull off. Supporting cast includes Malin Akerman, Martin Starr, Sam Elliott, June Squibb and Rhea Perlman.
Sam Rockwell,"Don Verdean"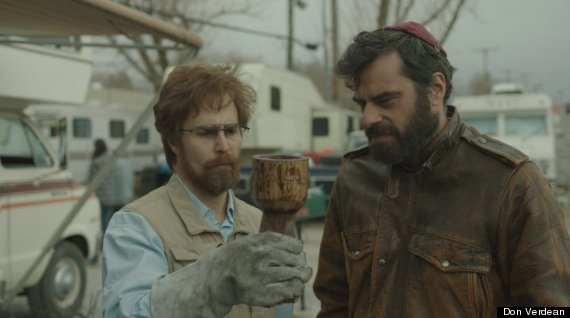 Filmmaker Jared Hess of "Napoleon Dynamite" fame returns to Sundance with Sam Rockwell as his main man in "Don Verdean," a story about a Biblical archaeologist who is hired to with find faith-promoting relics in the Holy Land. Let's just say it's unsuccessful and Rockwell is left to find a way to make it all work. Rockwell is a Sundance veteran and Hess's "Napoleon Dynamite" took Sundance by storm in 2004. This may be a match made in heaven. Supporting cast includes Danny McBride, Will Forte and Amy Ryan.
Ewan McGregor, "Last Days In The Desert"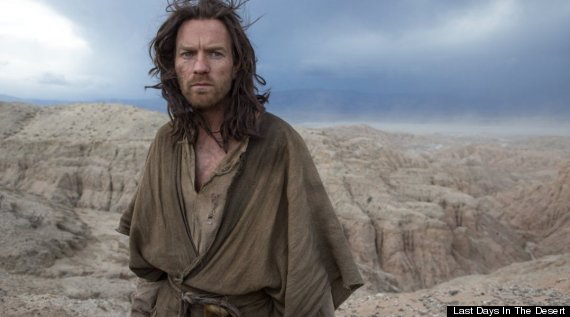 There are few things Ewan McGregor can't do. But playing Jesus in a made-up portion of the Bible who struggles with the Devil himself will make for an interesting challenge. McGregor takes on the imagined last days of Christ fasting in the desert. The film is shot by Emmanuel Lubezki, the cinematographer of "Gravity" and "Birdman," and is sure to be a dramatic spectacle.
Jennifer Lopez, "Lila & Eve"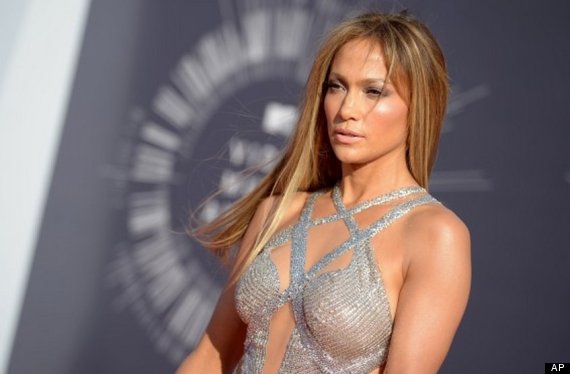 Jennifer Lopez and Academy Award-nominee Viola Davis play grief-stricken mothers who each lost a child to crime on the same night. After meeting in a support group, the two form a connection and lean on one another. But after accepting that the authorities won't do as much as they hoped to avenge the criminals, the two women vow to take justice into their own hands.
BEFORE YOU GO
PHOTO GALLERY
Sundance Film Festival 2014