On one episode of Oprah, co-host of CBS This Morning Gayle King agreed to go camping, and she and Oprah had a hilarious time trying to rough it! Gayle says that she and Oprah did the episode because Oprah was asked to do a show about the national parks, and to encourage people to go camping by showing everyone how much fun it can be. Gayle and Oprah only went on an overnight camping trip, but Gayle says that cooking outside and pitching a tent was no easy feat. Gayle says that the beauty of the park was a great experience...but that she'd prefer not to stay overnight next time!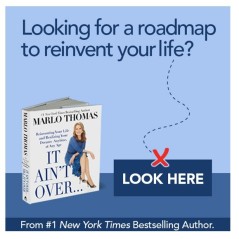 Add Marlo On Facebook:
Follow Marlo on Twitter:
Sign up to receive my email newsletter each week - It will keep you up-to-date on upcoming articles, Mondays with Marlo guests, videos, and more!