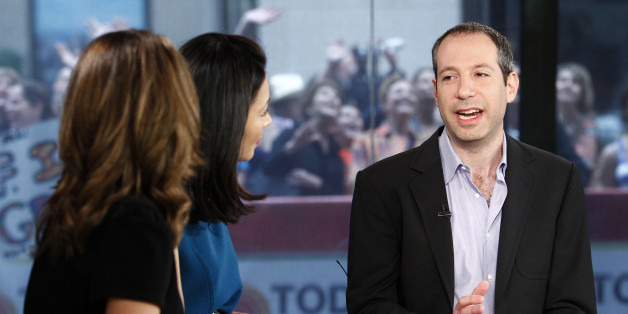 NBC News has chosen a replacement for ousted "Today" show general manager Jamie Horowitz, the network's president Deborah Turness announced in a memo to staff Friday, obtained by The Huffington Post.
Noah Oppenheim, a prominent screenwriter and former producer at NBC News, will be named senior vice president and executive in charge of the morning show.
Previously, Oppenheim worked on MSNBC's "Hardball with Chris Matthews," and served as senior producer on the "Today" show between 2005 and 2008. He has since written for both TV and film, penning screenplays for movies such as 2014's "The Maze Runner." But, according to a "Today" show staffer speaking to CNN, after Horowitz -- who was fired in November for allegedly running "afoul of internal politics and clashing with established executives and talent" -- the idea is "no more surprises."
Despite having a history with NBC News, Oppenheim will have his work cut out for him when he returns. New York magazine's Daily Intelligencer points out that when he left the network in 2008, the "Today" show was placed firmly at number one in the ratings. In the years since, the program has frequently fallen to number two behind ABC News' "Good Morning America."
Read Deborah Turness' full memo to staff:
All,

I'm happy to share the news that Noah Oppenheim will return to NBC News as Senior Vice President and Executive in Charge, TODAY.

In this role, Noah will oversee all aspects of the TODAY brand and is responsible for all platforms of TODAY, including broadcast and digital. His mission will be to guide the editorial content, drive growth and integration, and identify strategic opportunities.

TODAY has the best anchor team in morning television, and significant momentum. Thanks to Don Nash and the TODAY staff, the show continues its winning streak in the 18-49 demo, and is narrowing the gap in total viewers and in the 25-54 demo. Meanwhile, TODAY.com had its best month ever in December and is getting three times the mobile traffic of any competitor.

As many of you know, Noah brings both an insider's and outsider's perspective to the role, and his breadth of experience spans both hard news and entertainment. He was an Emmy-winning senior producer of TODAY from 2005 to 2008, overseeing the 7:00 am hour. He spent eight years at NBC – including as executive producer of MSNBC's Scarborough Country, senior producer of Hardball with Chris Matthews, and he contributed to our coverage of two presidential elections and major international news stories. He has spent the last six years in the entertainment industry, most recently as a screenwriter, and prior to that as Head of Unscripted and Digital at Reveille, where he created and executive produced a number of breakthrough broadcast and digital programs. He's also the co-author of the New York Times bestselling series, The Intellectual Devotional.

Please join me in welcoming Noah back to NBC News and TODAY.

Deborah