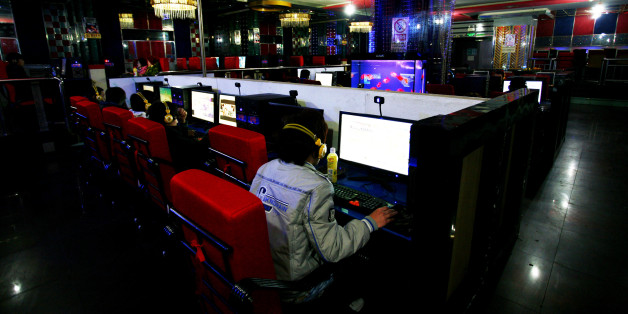 A 32-year-old man entered a Taiwanese internet cafe on Jan. 6. On Jan. 8, he was found sprawled out on a table in the cafe, dead.
CNN reports that the man, surnamed Hsieh, was a regular at the cafe in Kaohsiung. He would spend days there playing video games, often sleeping in his chair or on a nearby table.
"He has been unemployed for a long time, and internet cafes were the only place he could go to," an employee said. "His family said he would disappear for two to three days on end."
It's unclear how long he was dead before anyone noticed, but police said his corpse had stiffened when they found him, so he was likely deceased for several hours before paramedics arrived.
Cops said other gamers continued as if nothing happened, even as police and paramedics tended to the victim. That tragic scene is all too common; in 2012, a "League of Legends" player died in a Taiwanese internet cafe, and nobody noticed for 10 hours.
In Hsieh's case, workers didn't realize he was in distress because he was regularly sprawled out on the table.
"When tired, he would sleep face down on the table or doze off slumped in his chair," an employee told CNN. "That is why we were not aware of his condition in the beginning."
Security footage reportedly showed that he had a small struggle before he collapsed, The Independent reports. He was pronounced dead of cardiac arrest, and paramedics said that cold temperatures and exhaustion likely contributed to his death.
Like Us On Facebook |

Follow Us On Twitter |

Contact The Author