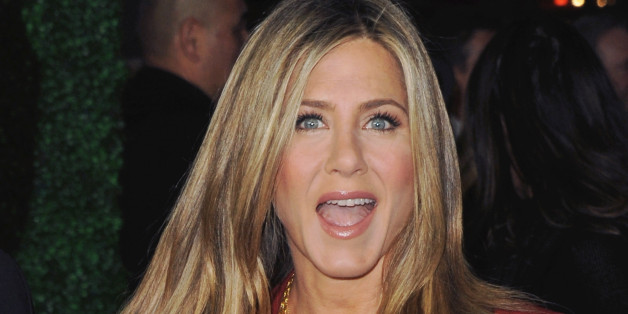 Jennifer Aniston got pretty handsy with Kate Hudson on the Golden Globes red carpet last Sunday. As the two switched off between interviews with Ryan Seacrest, Aniston reached out and executed something between a grope and a slap. (Hudson just giggled, because, really, what are you supposed to do when Jennifer Aniston is touching your behind on live TV?)
"Well, my gosh, look at that ass," Aniston said of her interaction with Hudson on "The Ellen DeGeneres Show" in an interview airing Monday. "It's such an irresistible tush."
"I'm allowed!" Aniston continued. "Ryan Seacrest tried to get in. Kate actually did say, 'Oh well, that's gonna go everywhere.'"
The 45-year-old also discussed her Oscar snub, which she is not broken up about at all. "I'm the number one snubbed!" she said. "That's the silver lining, right?"
Aniston was similarly candid in a recent interview with HuffPost Entertainment. "I found it quite endearing and flattering that I had so many people rooting for me," she said. "It was almost just as good to be No. 1 snubbed than to be nominated."
BEFORE YOU GO
PHOTO GALLERY
Golden Globes 2015: The WHOLE Red Carpet