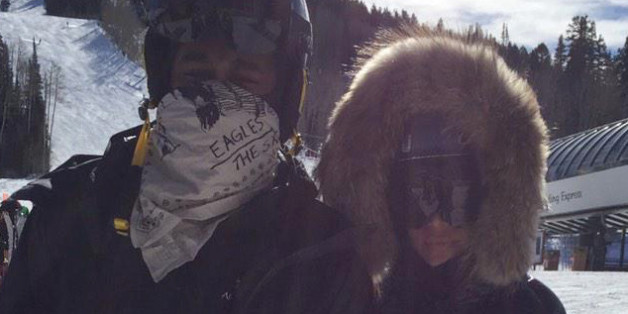 Leave it to Kim Kardashian to get all dolled up to hit the ski slopes.
The 34-year-old shared some snaps from her and Kanye West's recent trip to Utah with friends, proving she's more into looking good on the mountain than staying warm.
In one snap, Kim K rocks a helmet, captioning the pic: "My friends made me wear a helmet skiing and I was not happy about it but feel it's more safe and I'm into it now if you can't tell."
West, on the other hand, looked winter-ready in his all-black ensemble and trendy bandana, while Kardashian wore a black coat featuring a fur-lined hood and skintight ski pants.
Kardashian enjoyed the "24 hour ski trip" with her childhood best friends and their significant others.
BEFORE YOU GO
PHOTO GALLERY
Kim Kardashian Style 2014