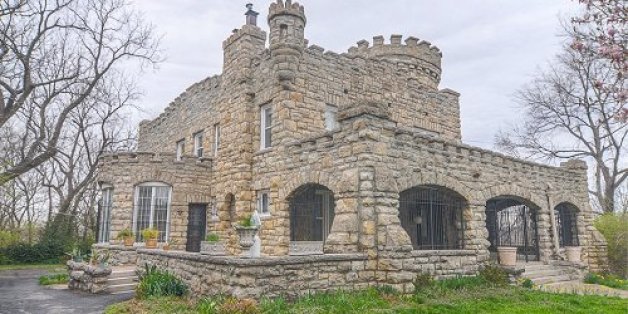 If you've ever dreamed of living like royalty, now's your chance... you just have to move to the Midwest.
For some, owning a castle has become a reality since prices have dropped due to the suffering real estate market of the past few years.. (Our most recent obsession? This abandoned gem in France.)
And now, Tiffany Castle -- another real-life residential palace -- is back on the market.
More than 100 years old, the castle sits surrounded by trees in a Kansas City, Missouri neighborhood, with "commanding views" of the Missouri River. With 4,282 square feet, five bedrooms and four baths, you'll be living like a king.
There's a polished staircase with stained-glass windows and a stone facade (the castle's original owner was obsessed with the royal estates of Europe and decided to build his own). There's a fireplace, faux lookout tower and one-car garage that would make any royal carriage proud.
Now the fun part -- can you guess how much this baby costs? (Hint: It's almost certainly less than you think.)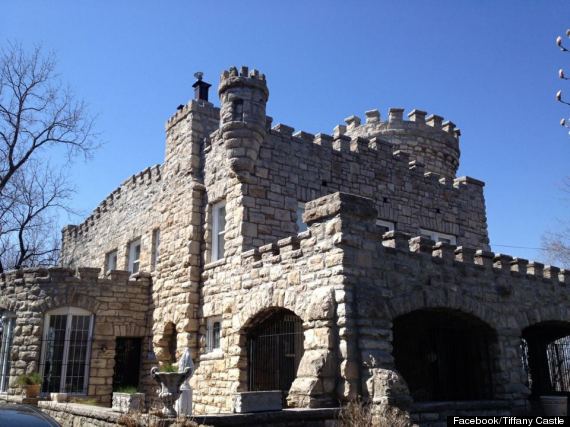 Photo Credit: Facebook/Tiffany Castle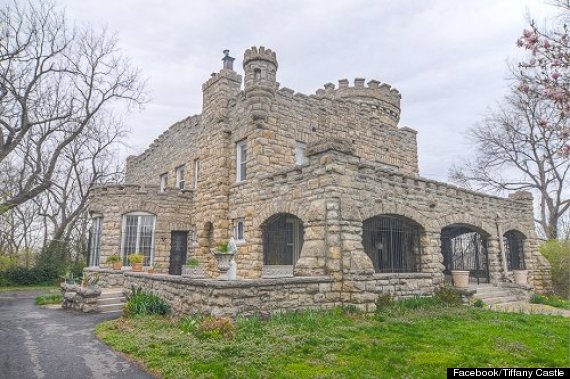 Photo Credit: Facebook/Tiffany Castle
While the typical castle home costs millions of dollars, this estate has an asking price just shy of $600,000, making it an incredibly budget-friendly place to live out your dreams...sort of.
"There's a nice staircase, but the castle looks like it needs some work to get it back to its former glory," Brendon DeSimone, a real estate expert with Zillow told The Huffington Post. "It's a fixer castle."
The spot has been listed on and off the market since 2010, DeSimone points out, and its most recent run has lasted more than 600 days, signifying it may be too far outside the price range for its neighborhood. The castle is, it seems, waiting for a knight in shining armor to come scoop it up.
BEFORE YOU GO
PHOTO GALLERY
Bran Castle, Transylvania