The hilarious women of "Broad City" dressed to the nines for their L.A. late night talk show debut Monday night. The duo -- Abbi Jacobson and Ilana Glazer -- took the "Jimmy Kimmel Live" stage in matching "Dumb and Dumber" suits. According to the comedians, they had originally bought dresses, but then decided they wanted a different look to mark the occasion.
"We looked beautiful," Glazer said.
"And then we were like, 'No.'" Jacobson said.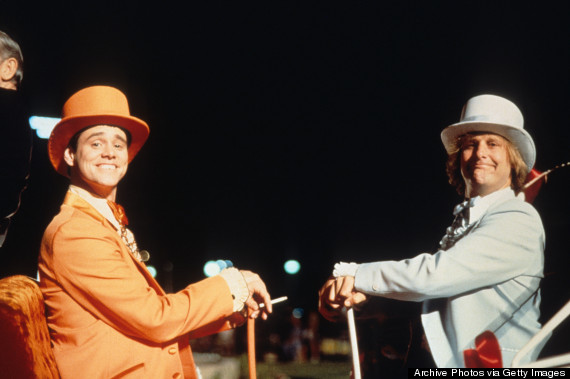 During the interview, Jacobson and Glazer also opened up about writing "Broad City" episodes that challenge them acting-wise, like an upcoming one that features Jacobson's character singing naked for an extended period of time.
"When we sit in the writers' room we have to separate ourselves from the fact that we're going to be doing it." Jacobson said.
"It's also like months before we shoot it. So we're like this is hilarious." Glazer added. "And then we get to it and we're like what [expletive] wrote this garbage?"
"Broad City" airs Wednesday at 10:30pm EST on Comedy Central.