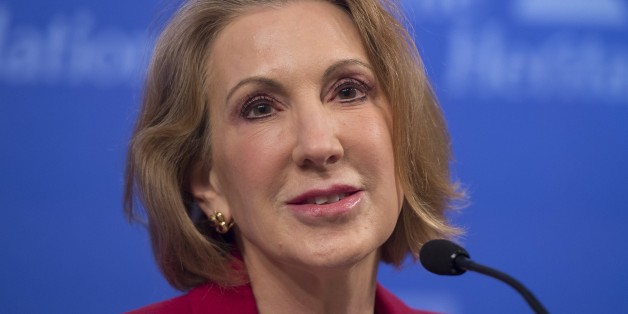 Republican businesswoman Carly Fiorina lambasted President Barack Obama hours before the State of the Union address, disputing the notion that he -- and his six years in office -- deserved any credit for the rebounding economy.
"He will apparently declare victory on the economy tonight, but of course, whatever life there is in the economy is not due to his policies, it's in spite of his policies," the former CEO of Hewlett Packard and potential 2016 presidential candidate said in a Tuesday interview with Newsmax.
Obama is expected to acknowledge positive economic indicators -- including a steadily declining unemployment rate, GDP growth and new market highs on Wall Street -- when he addresses the nation Tuesday evening. He will also propose a plan to extend tax credits to the middle class by hiking taxes on wealthier Americans, a course of action opposed by many in the Republican Party.
"He's always been interested in redistributing wealth rather than growing the economy," Fiorina said. "This isn't a new theme for him; he's tried this over and over and over. … What's surprising is that he is doubling down on what has already been a failed strategy in the face of a House and a Senate that are GOP-controlled."
Fiorina's comments about Obama's legacy echo those by Senate Majority Leader Mitch McConnell (R-Ky.), who suggested earlier this month that the good news just might have something to do with the election of a Republican Congress.
Though considered a long-shot for the presidency, Fiorina said she is "seriously considering" throwing her hat into the ring.
BEFORE YOU GO
PHOTO GALLERY
Potential 2016 Presidential Contenders