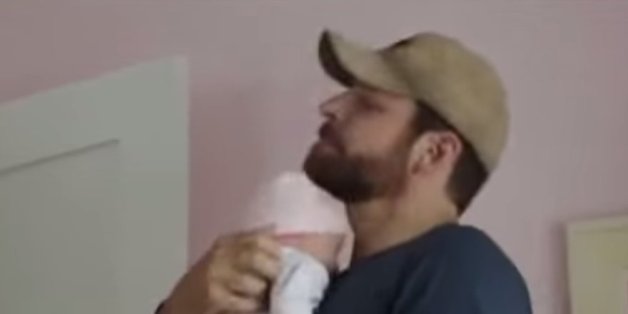 When people aren't trashing Michael Moore and Seth Rogen over "American Sniper," they're talking about the film's fake baby. First noticed by HitFix's Drew McWeeny and later mocked in articles posted by Jezebel, The Hollywood Reporter, The Telegraph, USA Today and a lot of comments on Twitter, the doll has been described as "creepy," a "robot," "plastic" and "dead."
On Twitter, "American Sniper" screenwriter Jason Hall explained that director Clint Eastwood had planned to use a real baby for the film, but the first child was ill and the second didn't show up at all. As a result, a doll was used instead. (Hall's tweet, which was posted in response to a joke made by Grantland writer Mark Harris, has since been deleted.)
HuffPost Entertainment contacted representatives for Hall and one of the film's production designers for comment on the fake baby. This post will be updated if and when they respond. Until then, watch the baby scene from "American Sniper" below.
BEFORE YOU GO
PHOTO GALLERY
2015 Oscar Nominees