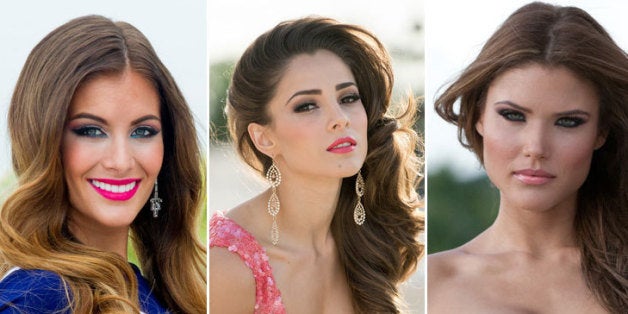 After being postponed, the beauty competition will take place in Doral, Fla. this Sunday. Venezuela's Gabriela Isler, the reigning Miss Universe, will be present to pass off the crown, and this year the chances of it going to a Latina again are a bit higher with Nia Sanchez representing the United States.
The Nevada beauty queen was crowned Miss USA last summer. At the time Sanchez said her half-Mexican heritage had been challenged as she sought the title.
"I don't think I've ever told anyone this, but I had someone tell me 'You should change your last name. Your last name is Sanchez, you should go by like a stage name because you might have a better chance.' And, you know, I'm proud of who I am and I definitely did not follow that advice," Sanchez said during an interview with HuffPost Live.
But Sanchez will have plenty of Latin company on the Miss Universe stage. Take a look at all of the Latina contestants vying for the title of the most beautiful woman in the universe:
BEFORE YOU GO
PHOTO GALLERY
Latina Candidates For Miss Universe 2015 -- Bikini