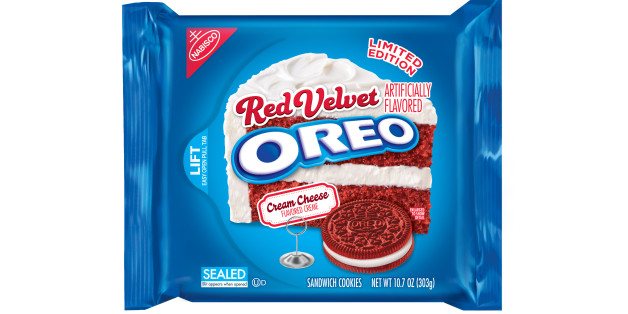 No cookie can compare to the original Oreo. It's kind of a perfect cookie. While we're fans of some Oreo flavors, like Lemon and Peanut Butter, bad ones -- ahem, Watermelon -- make us rule out flavored Oreos altogether. For this reason, whenever a new Oreo flavor is announced, we instinctively greet it with speculation. Imagine our skepticism when we found out the latest limited-edition flavor: Red Velvet Oreos. It's the first time ever that these cookies have been released.
Red velvet anything is indisputably the most overrated dessert in America. It's mediocre at best, and we can't figure out why year in and year out, red velvet products keep hitting the food scene. Was the Red Velvet Latte from Dunkin' Donuts really necessary?
Fortunately for Oreo fans everywhere, the new red velvet cookie defies expectations. It's actually... quite good! Sure, it has that elusive, slightly artificial flavor that comes with the red velvet territory, but somehow it works. The cream cheese-flavored filling might smell like canned frosting, but in a good way.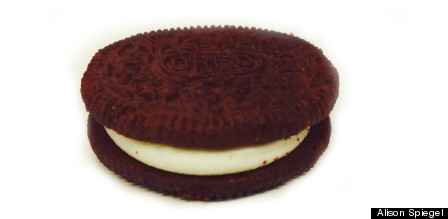 The cookie itself is a twist on the classic Oreo. It's dyed a dark, almost burnt red, so it looks just like red velvet cake, and it tastes like a slightly less chocolatey version of the original Oreo. The filling is cream cheese-flavored creme, which is pretty great. What would be even better than eating one (or five) Red Velvet Oreos in one sitting, would be making a cake from stacking the cookies. But that might be giving red velvet an upgrade it doesn't deserve.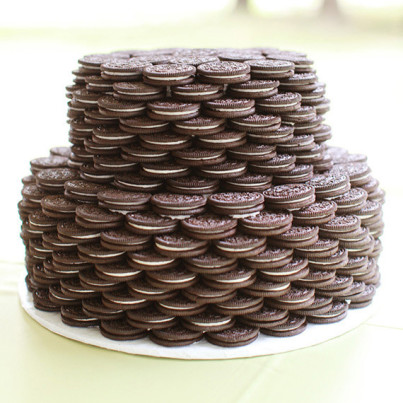 100layercake.com
The new Oreos will hit shelves nationwide on February 2, just in time for Valentine's Day.
Want to read more from HuffPost Taste? Follow us on Twitter, Facebook, Pinterest and Tumblr.
BEFORE YOU GO
PHOTO GALLERY
Oreo Desserts