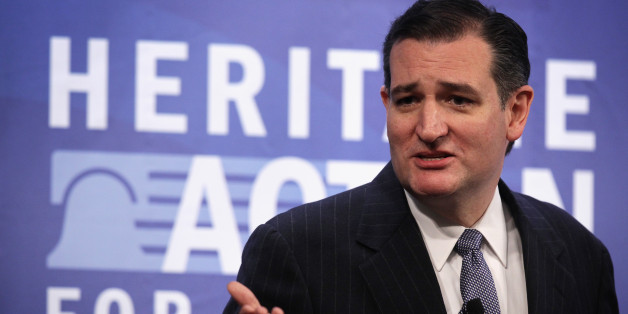 Sen. Ted Cruz (R-Texas) thinks it wouldn't hurt for the GOP to show off its sense of humor.
"Would it kill Republicans to crack a joke?" Cruz said at the South Carolina Tea Party Coalition Convention, according to Politico. "I actually think for some Republicans it might. You know, lighten up a little. … So many Republicans run a Soviet-style campaign."
While at the event, Cruz argued the GOP needs to nominate a candidate unlike Sen. John McCain (R-Ariz.) or former Massachusetts Gov. Mitt Romney, who lost in the 2008 and 2012 presidential elections, respectfully.
"If we nominate a candidate in that mold, the same people who stayed home in 2008 and 2012 will stay home in 2016 and the Democrats will win again," Cruz told tea party voters in the key presidential primary state.
Cruz has taken hits at Romney before, suggesting his 2012 strategy wasn't bold enough.
"There are some who believe that a path to Republican victory is to run to the mushy middle, is to blur distinctions," Cruz told reporters Jan. 12. "I think recent history has shown us, that's not a path to success. It doesn't work."
According to HuffPost Pollster, Romney's leading a group of potential GOP presidential candidates, including Cruz:
BEFORE YOU GO