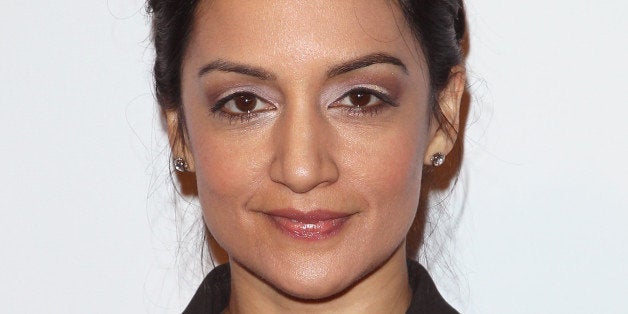 The actor, who plays Kalinda in the acclaimed CBS drama, opened up to Radio Times about her decision to leave the show. Panjabi claims that while shooting a scene for another project -- BBC/Netflix series "The Fall" -- she realized her "Good Wife" character was creeping too much into her work.
[Spoiler Alert for "The Fall"] In the scene, co-star Gillian Anderson's character catches Panjabi's character off guard with a kiss.
"When I was kissing her, Allan Cubitt, the show's creator and director, had to say, 'Archie, can you hold back?' because Gillian was supposed to take me by complete surprise," Panjabi said. "I didn't think that I was very forward in, but obviously after a while a character starts to affect you. I thought, 'Okay, I think it's time to go now.'"
Panjabi's exit from "The Good Wife" was announced in October, along with the news that the star had inked a development deal with Twentieth Century Fox that included a plan for her to headline her own new drama pilot.
"Archie is an Emmy-award winning dramatic actress, and rightly so," Twentieth Century Fox EVP of casting Sharon Klein said at the time. "Her work on 'The Good Wife' has been extraordinary, and the time has come for her to star in a project of her own. We couldn't be happier that it will be with us."
BEFORE YOU GO
PHOTO GALLERY
'The Good Wife'