Jennifer Aniston is doing just fine, in case there were any doubts.
Aniston appears on the Jan. 20 cover of The Hollywood Reporter, wearing a chunky cable-knit sweater and a classic pair of pumps, beside the headline "Jennifer Is Just Fine." In fact, with a red-hot career and a gorgeous fiance, things are arguably going quite well for the actress. Oscar snub, be damned.
In the issue, the 45-year-old opens up about everything from her struggles with anger and her dyslexia to the incessant questions about her relationship with ex Brad Pitt.
"We're not in daily communication. But we wish nothing but wonderful things for each other," she said. "Nobody did anything wrong. You know what I mean? It was just like, sometimes things [happen]. If the world only could just stop with
the stupid, soap-opera bullshit. There's no story. I mean, at this point it's starting to become — please, give more credit to these human beings."
No wedding date has been set for her and Justin Theroux yet, but starting a family is a possibility ("Who knows if it's going to happen? It's been a want. We're doing our best"). She gushed about her connection with the "Leftovers" star, whom she has been with since 2011.
"It was his humor, mainly," she said. "He's the easiest guy to hang around. He was so completely in his skin. It was the first time I remember being so comfortable [with a romantic interest], like with all my gay friends."
Head over to The Hollywood Reporter to read the full story.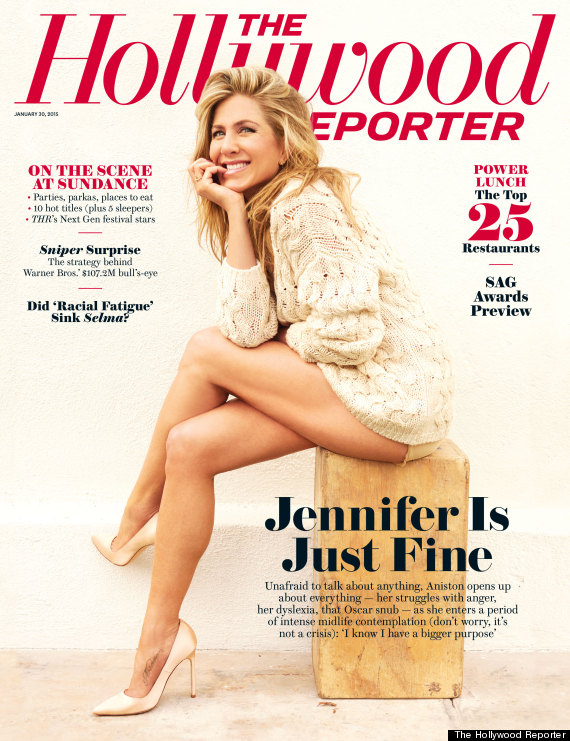 BEFORE YOU GO
PHOTO GALLERY
Jennifer Aniston's Style Evolution