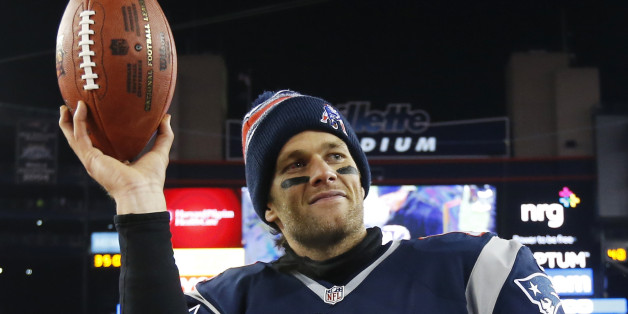 Following revelations that the Patriots may have cheated in Sunday's AFC Championship game by partially deflating their game balls, Krispy Kreme wasted no time in capitalizing on the allegations.
The company sent out a tweet Wednesday morning with a picture of a football-shaped donut along with the line, "Ours are fully filled." Just in case it wasn't completely clear that Krispy Kreme was trolling the Patriots, the company added the hashtag #DeflateGate to the tweet text itself:
Fully filled #DeflateGate pic.twitter.com/CRKA3G9ZcQ

— krispykreme (@krispykreme) January 21, 2015
In an email to The Huffington Post, a Krispy Kreme spokesperson glazed over any controversy, saying "it was all done in good fun," and that the company had no particular ill-will toward the Patriots -- or rival Dunkin Donuts, one of the team's many sponsors.
High five, Krispy Kreme!
Other brands have also jumped in on the controversy, including Amazon and Ebay:
In case you ever need to pump deflated footballs http://t.co/jf5ERUAUUf pic.twitter.com/XYyEI9LpXm

— Amazon (@amazon) January 20, 2015
.@dfresh500 What can we say? Pretty much all @tbsveryfunny shows have #BiggerBalls. Mostly because they're properly inflated. #DeflateGate

— TBS Very Funny (@tbsveryfunny) January 21, 2015
Fully inflated. Guaranteed. #DeflateGate http://t.co/0HGLR6NFkP pic.twitter.com/hYDbOYt8zq

— eBay (@eBay) January 21, 2015
BEFORE YOU GO
PHOTO GALLERY
Gisele & Tom's Compound