There are some jaw-dropping sales going on right now that you don't want to miss! We're talking, stop-what-you-are-doing-and-shop type of sales. Seriously.
Some of our favorite shopping websites -- Net-A-Porter, Barneys, Zara and Aritzia -- are offering the kind of deep discounts that shopaholic dreams are made of. Basically the sites are trying to move their fall/winter inventory to make way for the spring collections. And while we'll definitely be coveting those warm weather items soon, there are plenty of current threads on sale that will transition perfectly into the spring.
We've pulled together outfits from each of the sites that would normally break the bank, but thanks to their clearance status will only be a fraction of the retail price. Happy shopping!
Net-A-Porter
Total Retail Price: $1,635
Total Sale Price: $412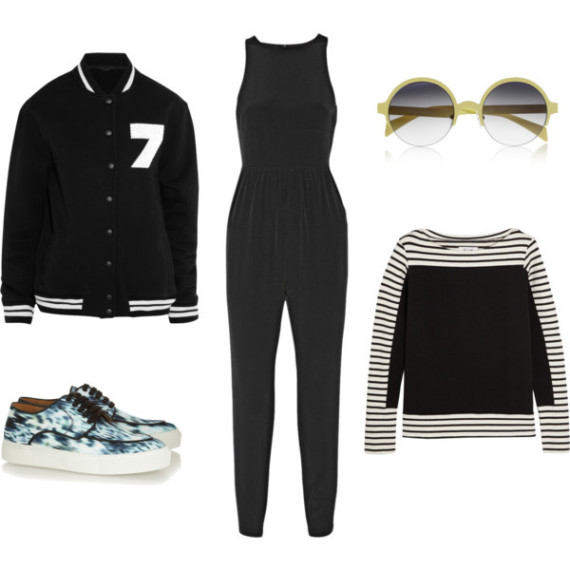 Karl Lagerfeld "Brittany" cotton-jersey bomber jacket: Was $365, Now $110; Tibi open-back silk crepe de chine jumpsuit: Was $495, Now $99; Finds "+ Italia Independent" round-frame metal sunglasses: Was $305, Now $61; MIH Jeans "The Breton" denim-paneled striped cotton top: Was $160, Now $80; Eugène Riconneaus "Inez" printed canvas sneakers: Was $310, Now $62
Aritzia
Total Retail Price: $430
Total Sale Price: $188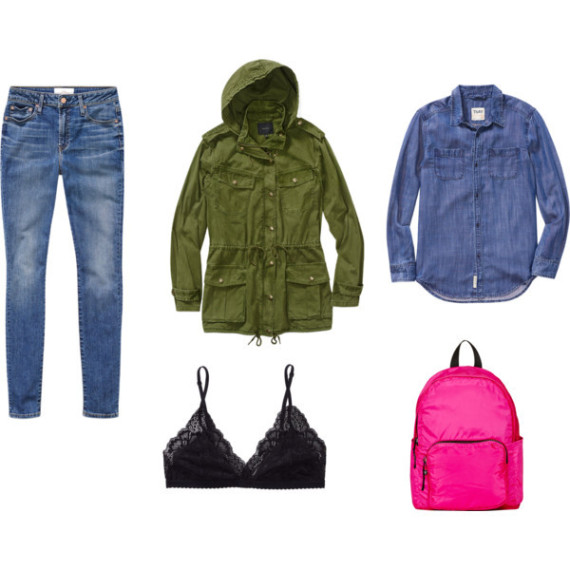 The Castings high rise cigarette jeans: Was $175, Now $60; Talula "Trooper" jacket: Was $120, Now $60; TNA "Weyba" shirt: Was $75, Now $38; TNA "Stillwater" backpack: Was $35, Now $15; Talula barlette: Was $25, Now $15
Barneys
Total Retail Price: $2,740
Total Sale Price: $985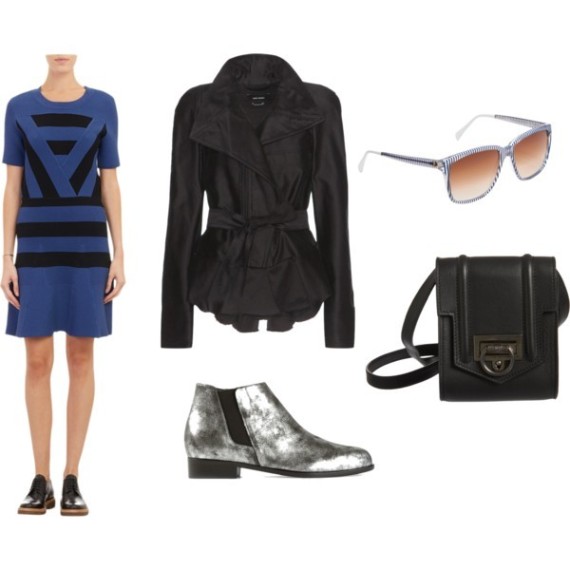 Timo Weiland block-stripe knit dress: Was $515, Now $129; Isabel Marant polished twill peplum jacket: Was $755, Now $189; Sheriff & Cherry striped sunglasses: Was $130, Now $79; Reece Hudson "Siren" mini bag: Was $495, Now $249; Giuseppe Zanotti metallic ankle boots: Was $845, Now $339
Zara
Total Retail Price: $325
Total Sale Price: $139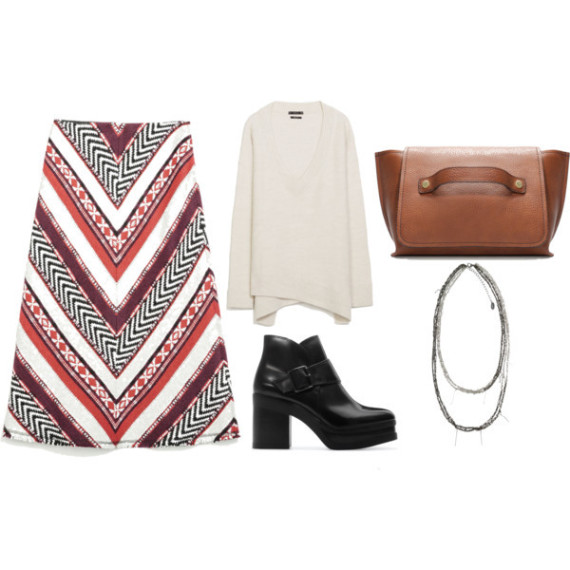 Ethnic Pattern long skirt: Was $80, Now $40; Diagonal knit v-neck sweater: Was $50, Now $23; Platform bootie with strap: Was $119, Now $40; Top stitched messenger bag: Was $36, Now $20; "Untitled jewels" collection chains necklace: Was $40, Now $16
All images courtesy of Polyvore.
BEFORE YOU GO
PHOTO GALLERY
Spring 2015 Fashion Trends