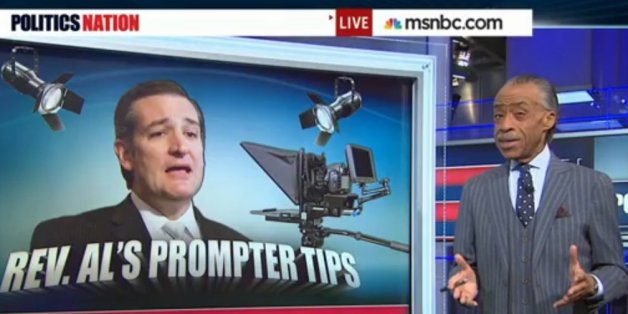 MSNBC's Al Sharpton weighed in on Sen. Ted Cruz's recent video gaffe on Thursday, poking fun at his own teleprompter slip up from 2011.
Cruz made headlines this week after video was uploaded in which the senator messes up his response to Obama's State of the Union address Tuesday night.
"Don't worry, senator. Trust me, it happens. We all know I've had my share of prompter issues," Sharpton said on "Politics Nation," before playing back Kenan Thompson's parody for "Saturday Night Live."
Luckily, Sharpton had some "Prompter Tips" for the Cruz ... as well as for himself: