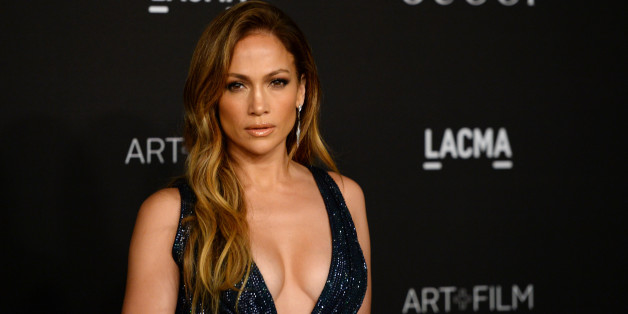 Jennifer Lopez is getting real about her three failed marriages.
The 45-year-old actress and her twins Emme and Max grace the cover of People magazine this week. Inside, J.Lo. speaks candidly about the lessons she's learned from each one of her divorces.
"I would have loved for my marriage in my 20s [to Ojani Noa in 1997] to last till I died, but I see that maybe that was too early. I had more things to learn, and he had more things to learn," the "Boy Next Door" star explains. "And [same with] the next person I married [choreographer Cris Judd in 2001]. And that's who we are and then we're great for somebody else. Until then it's going to be a struggle."
Since her split from third husband (and the twins' dad) Marc Anthony, Lopez says she's made an effort to embrace the single life, though she admits it hasn't been easy. (Post-split, she began dating backup dancer Casper Smart. They broke up in June 2014.)
"I always found my comfort in another person," says Lopez, whose divorce from Anthony was finalized in June 2014, three years after they split. "Instead of giving myself time to heal and be on my own, I was so afraid to be that I was always like, 'OK, somebody else just come in here and help me forget I'm in so much pain.'"
And while she hasn't sworn off marriage entirely ("I still believe in the fairytale"), the two-time Grammy nominee told People she isn't rushing into a relationship any time soon -- a statement that mirrors what she told Arianna Huffington in an interview in November.
"I don't need anybody else," Lopez said on HuffPost Live. "I want somebody else, that would be nice, but I gotta be happy and whole on my own first. I gotta heal from things. You gotta give yourself time and space ... to grow and to realize things about yourself, to become your own best friend, to love yourself."
Keep in touch! Check out HuffPost Divorce on Facebook and Twitter. Sign up for our newsletter here.
BEFORE YOU GO
PHOTO GALLERY
Jennifer Lopez