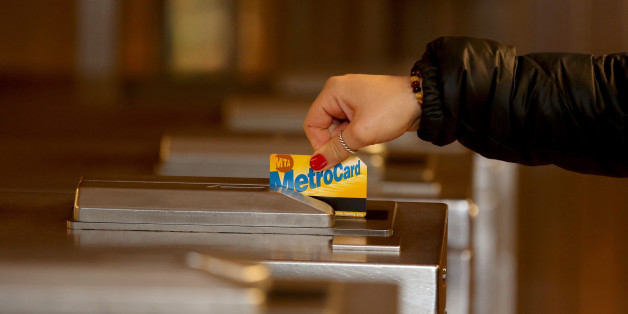 Bad news, New Yorkers: The Metropolitan Transportation Authority has voted to raise fares for subway and bus riders, as well as MetroCard holders.
The MTA board approved the fare hike Thursday which will raise the cost of a single subway or bus ride from $2.50 to $2.75; the cost of a seven-day unlimited MetroCard from $30 to $31; and the cost of a monthly unlimited MetroCard from $112 to $116.50, the New York Times reported. MetroCard bonuses will increase, from 5 percent to 11 percent, for riders who put at least $5.50 on a card.
Additionally, E-ZPass tolls will go up 4 percent, while car drivers who use cash will see an increase between 6.7 percent and 10 percent. Truckers who use cash will get hit with a 6.4 percent to 8 percent increase, WABC noted.
MetroNorth and Long Island Rail Road ticket prices will also go up about 4 percent, depending on the rail line.
The price changes will go into effect March 22.
The MTA is currently facing a $15 billion budget-gap for its five-year capital plan, Businessweek noted. Prices are expected to go up again in 2017.
This deficit led some to speak out about the problems with the MTA's fare plan Thursday.
"If Governor Cuomo and members of the legislature don't decide on new revenue sources to fund the MTA's five-year capital plan, larger fare increases are lurking around the corner," John Raskin, executive director of the Riders Alliance, said in a statement to Time Out New York. "Paying for public transit with fare hikes is a regressive way to fund a public service that the entire region relies on."
Check out WNYC's map of seven-day and 30-day MetroCard use across New York City, below.
BEFORE YOU GO
PHOTO GALLERY
Great NYC Subway Performances