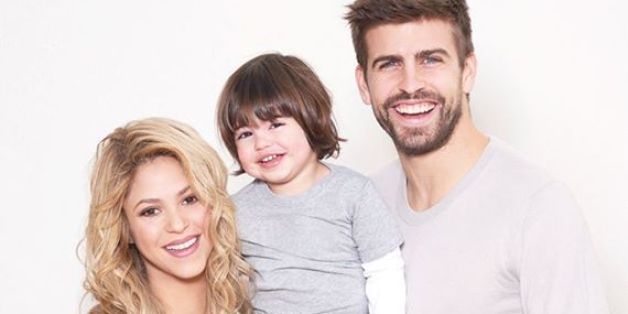 It's been two years since Shakira welcomed her first son into the world, and thanks to social media fans have been able to witness how fast Milan has grown.
Like many mothers, the Colombian singer has been avidly sharing photos and clips of her baby boy since his birth in January 2013. And while beau Gerard Piqué and Shak await the arrival of their second son in the coming weeks, we decided to pull together some of the most adorable images and videos the Piqué-Mebarak family has shared via Instagram, Twitter and Facebook.
To celebrate Milan's second birthday, take a look at some of the most adorable pictures and videos of Milan:
January 2013
Philanthropic even when it comes to celebrating the arrival of her first son, Shakira decided to partner with UNICEF to create a "World Baby Shower" that would help newborns all over the world. The virtual event help raise enough funds to give out 184,000 rehydration salts, 3.8 tons of therapeutic food, 80,000 polio vaccines and more.
Just one day after the birth of their son in Barcelona, Spain, footballer and first-time father Gerard Piqué shared a picture of the baby's first custom made tennis shoes.
Milan's feet! pic.twitter.com/aR9x2RDz

— Gerard Piqué (@3gerardpique) January 23, 2013
February
On February 4, the couple shared the first picture of Milan with the world via the UNICEF site.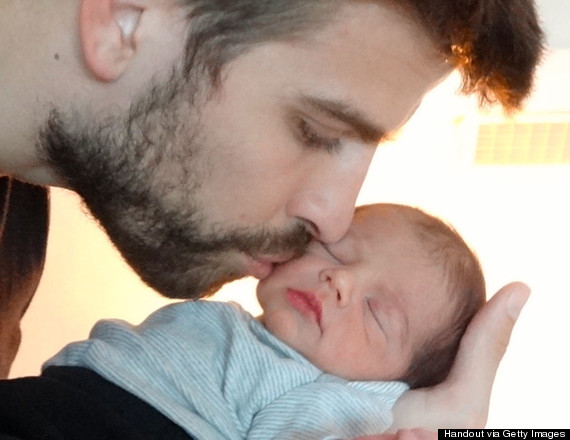 April
And it didn't take long before Shakira opened the flood gates of baby pictures.
"I swore I would never do this and now I am one of those annoying moms showing pics of her baby!" Shakira wrote on Facebook.
The star may have been busy working on her album and being a coach on NBC's "The Voice," but Milan was almost always by her side.
Parece que Milan está muy intrigado con este concursante @NBCTheVoice #5thCoach Shak pic.twitter.com/5gVxHbv5y9

— Shakira (@shakira) April 11, 2013
July
And when the family went on vacation, Milan knew how to travel in style.
Ready to flight! pic.twitter.com/TFMUrJyKrr

— Gerard Piqué (@3gerardpique) July 13, 2013
We'd say it wasn't all fun and games, but look at that face a week later.
August
With the summer winding down, Shakira also took baby Milan to France.
In the tranquil French countryside! ¡Ya en la tranquilidad de la campiña francesa!" Shak pic.twitter.com/YiVkl4KMVX

— Shakira (@shakira) August 16, 2013
And couldn't resist showing off those dimples.
September
With his own Barcelona jersey, little Milan also shows his footballer dad support at work.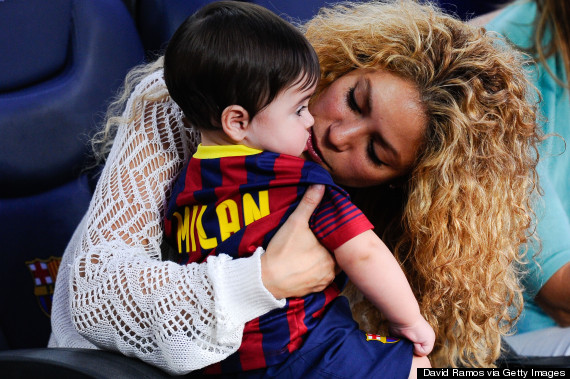 November
Look at those eyes!
December
And that smile, which surely he inherited from his mother.
January 2014 -- Milan Turns 1!
For his first birthday, it seems Shakira decided to give her son a makeover...
Uh oh, mommy's been playing with my hair! pic.twitter.com/9a85RCP10v

— Shakira (@shakira) January 25, 2014
February
A few weeks later, Milan makes his first trip to his mother's native Colombia. During his visit, Milan receives his Colombian passport.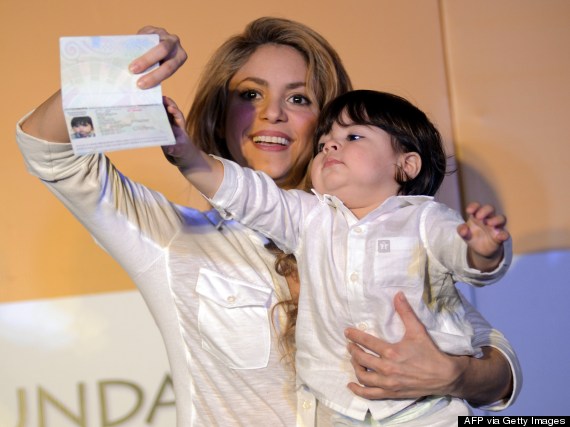 March
But if Gerard had soccer dreams for Milan, it seems his son might follow in his mother's footsteps instead.
April
And how could you say no to this face?
June
Though it seems Milan could also have a knack for history instead or languages, since he's learning about U.S. history in English in this video.
July
When Shakira performed at the closing ceremony of The 2014 World Cup in Brazil, she made sure to bring her son for support.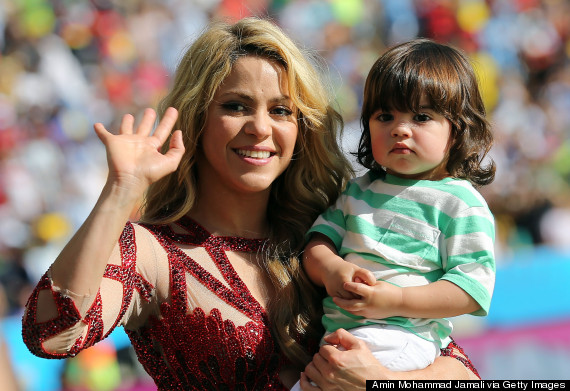 September
If you thought Milan's English was impressive, watch how fast he learned to read.
December
Last year, the family and a very pregnant Shakira decided to take an icy vacation in Girona, Spain for some "extreme sports."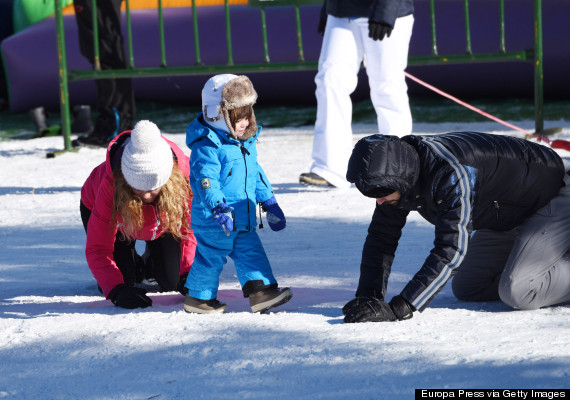 Signing off for 2014 with some extreme sports! Wishing you all a very happy 2015!! Shak
https://t.co/QlT3cXf99M

— Shakira (@shakira) December 31, 2014
January 2015 -- Milan turns 2!
And with the success of her first UNICEF "World Baby Shower," the Colombian star decided not only to repeat the event for her second pregnancy but opened it up for mother's all over the world to do the same for their baby showers. Just days before Milan turned two, Shakira posted this picture of the Piqué-Mebarak happily awaiting the fourth addition to their family.
And now it's time to go out and celebrate:
BEFORE YOU GO
PHOTO GALLERY
Throwback: A Side Of Shakira Not Everyone Knows