When one viewer asked Jennifer Aniston what she missed the most from the days before she was a well-known actress, Jennifer told us, "Fame is overrated! It's not what it appears to be." Jen says that being famous isn't all glitz and glam. "You're doing a job. You go to work, you have co-workers and you have disagreements, you have a lunch break, and you go home." However, Jen does miss the days where she could take a walk to the park without getting recognized!
View the slideshow below for 10 reasons why I love Jennifer Aniston!
PHOTO GALLERY
10 Reasons Why I Love Jennifer Aniston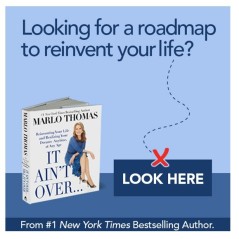 Add Marlo On Facebook:
Follow Marlo on Twitter:
Sign up to receive my email newsletter each week - It will keep you up-to-date on upcoming articles, Mondays with Marlo guests, videos, and more!