There's been lots of gossip about Jennifer Aniston and her fiancé Justin Theroux ever since the two got engaged, but Jennifer says that she's not bothered by it. When Phil and I got married, for the first six months there were divorce stories everywhere! I was so upset, but Phil said to me, "Never complain, never explain." When I asked my friend Liz Smith what to do about it, she told me to starve the story, so we did. We never talked about it, we didn't answer, and eventually it went away.
View the slideshow below for 10 reasons why I love Jennifer Aniston!
PHOTO GALLERY
10 Reasons Why I Love Jennifer Aniston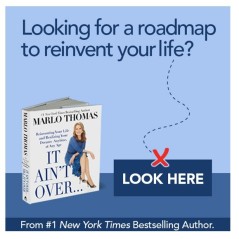 Add Marlo On Facebook:
Follow Marlo on Twitter:
Sign up to receive my email newsletter each week - It will keep you up-to-date on upcoming articles, Mondays with Marlo guests, videos, and more!