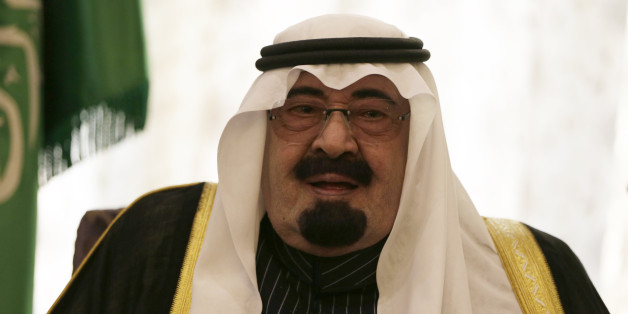 After Saudi Arabia announced the death of King Abdullah early Friday, tributes pouring in from around the globe lauded the monarch as a progressive reformer -- by the ultraconservative kingdom's standards.
The late king "strove for a cautious modernization of his country," German Chancellor Angela Merkel said. U.S. Secretary of Defense Chuck Hagel called King Abdullah a "powerful voice for tolerance, moderation, and peace." Christine Lagarde, the head of the International Monetary Fund, went even further: "In a very discreet way, he was a strong advocate of women," she said at the World Economic Forum at Davos.
Despite incremental reforms, human rights advocates pointed out that Saudi Arabia remained an extremely repressive country under King Abdullah.
Salil Shetty, the head of Amnesty International, told Agence France-Presse on Friday that world leaders have turned a blind eye to human rights violations in the country. "The Saudi regime seems insensitive to human rights and human dignity and unfortunately they are also protected by many Western countries because they have oil and because they are seen as allies in the fight against terrorism," he said.
King Abdullah did make some social and economic changes during his 9 1/2-year reign, but he faced pushback from conservatives and opposed democratic reforms. After the 2011 Arab Spring uprisings sparked rare street protests in the kingdom, the regime stepped up its clampdown on dissent.
Here's how human rights fared under the rule of King Abdullah:
Women's rights
King Abdullah made big promises on women's rights, but many of them went nowhere amid vehement opposition from conservatives.
Shortly after he took the throne, King Abdullah said he would allow women to drive. Yet, the ban remains in place and women who flout it have been tried in anti-terror courts. Last month, Saudi authorities arrested yet another woman for getting behind the wheel to protest the ban.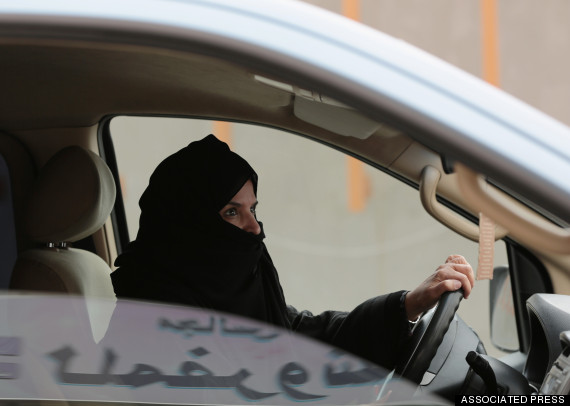 Aziza Yousef drives a car on a highway in Riyadh, as part of a campaign to defy Saudi Arabia's ban on women driving, March 29, 2014. (AP Photo/Hasan Jamali, File)
In 2011, Abdullah issued a historic decree granting women the right to vote and to run in future municipal elections, planned for 2015. In 2013, he appointed 30 women to the Shura Council, which makes policy recommendations to government.
Rights advocates point out that under Saudi Arabia's absolute monarchy, these steps toward political participation may not amount to much. Women are still required to have permission from a male "guardian" to travel, marry, go to school and get medical treatment, among other things. "It is not enough for women to sit on the Shura Council if they can't even drive themselves to work," said Joe Stork, Human Rights Watch deputy Middle East director.
Religious freedom
While King Abdullah championed interfaith dialogue on the world stage, in his own country, no religion other than Islam can be practiced in public. For example, The Guardian notes an estimated 1 million Roman Catholics live in Saudi Arabia -- most of them foreign workers -- but there's not a single church. Blasphemy and conversion from Islam are punishable by death.
Adherents of Islam's Shia denomination also face discrimination under the Sunni regime. The Shia minority complains of systematic exclusion from government, jobs and education. Shiites who called for equal rights in the 2011 street protests were rounded up and jailed.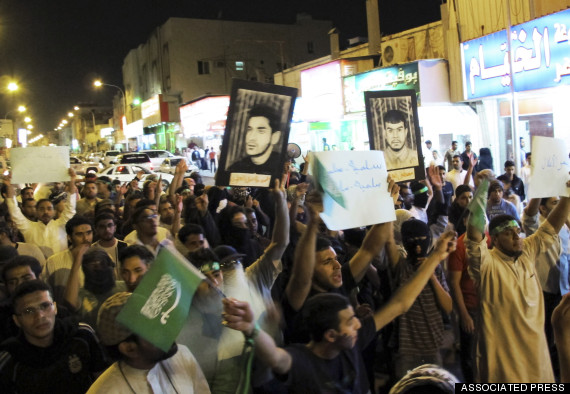 Saudi Shiite protesters hold Saudi flags and portraits of Saudi Shiite prisoners during a demonstration in Qatif, March 9, 2011. (AP Photo)
"King Abdullah has rhetorically supported religious pluralism in Saudi Arabia as part of broader modernization efforts to restore Saudi Arabia's international image," Georgetown University's Berkeley Center for Religion, Peace and World Affairs explains on its website. "The conservative religious establishment opposed these changes and, so far, the King's attitude has not translated into substantive policy changes."
Freedom of expression
King Abdullah has been praised for allowing more debate in the press, but Saudi media remains tightly censored. The government appoints newspaper editors, owns all domestic TV and radio stations, and controls online media.
Saudi authorities also have cracked down on social media, which exploded in popularity under King Abdullah's reign. The kingdom is the world's biggest user of YouTube per capita. Social media users who criticize the regime or call for reform are criminalized under cybercrime and counterterrorism laws, according to Human Rights Watch.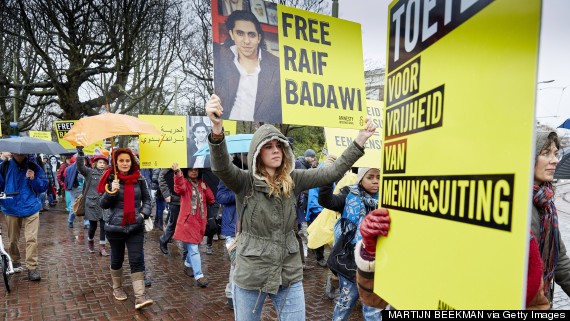 People take part in a protest calling for the release of the Saudi blogger Raif Badawi, in front of the Saudi Embassy in The Hague, Jan. 15, 2015. (Martijn Beekman/AFP/Getty)
In one disturbing case, liberal Saudi blogger Raif Badawi was publicly flogged earlier this month as part of his sentence of 1,000 lashes, 10 years in jail and 1 million riyals ($267,000) for insulting Islam. Saudi authorities postponed his next round of lashes this week, citing health concerns. "He wanted his country to be more liberal and tolerant of other religions," Badawi's wife, Ensaf Haidar, told The Guardian. "The blog was only a space for social debates."
Saudi-based journalist Ellen Knickmeyer noted on Twitter Friday that many key Saudi voices were absent from discussion about King Abdullah's death, because they are "in jail, in exile, or silent because of fear."
Executions
Saudi Arabia's harsh interpretation of Islamic law mandates brutal criminal punishments, including public executions, whippings and amputations.
Last week, disturbing footage emerged of Saudi authorities beheading a woman by sword on the streets of Mecca, reportedly after she was convicted of murder.
Rights advocates criticize the punishments as cruel, and disproportionate when applied for non-violent offenses, such as adultery, apostasy and witchcraft. Activists warn that Saudi Arabia's justice system lacks basic legal protections for defendants.
King Abdullah promised to implement legal reforms in 2007, but was obstructed by the conservative judiciary, Reuters reports. Last year, Human Rights Watch noted a surge in the number of executions carried out in the kingdom.
BEFORE YOU GO
PHOTO GALLERY
King Abdullah Of Saudi Arabia