During her career, Jennifer Aniston has had the opportunity to meet and connect with so many people. When asked for her thoughts on the best and worst traits people can have, Jennifer says that compassion and honesty are two things that are important to her. As for the worst traits, people who become easily jealous, or are overly critical are not people that Jen likes to associate with. "They're like loose cannons," she says.
View the slideshow below for 10 reasons why I love Jennifer Aniston!
PHOTO GALLERY
10 Reasons Why I Love Jennifer Aniston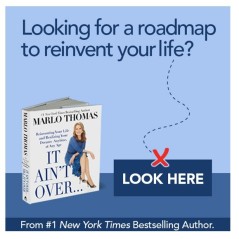 Add Marlo On Facebook:
Follow Marlo on Twitter:
Sign up to receive my email newsletter each week - It will keep you up-to-date on upcoming articles, Mondays with Marlo guests, videos, and more!