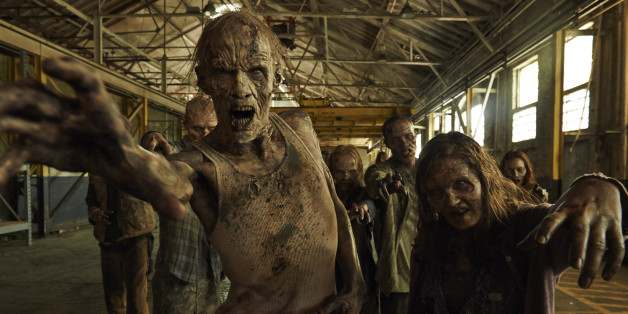 "The Walking Dead" just got crazier.
According to a report by Nerdist, a character from the "Walking Dead" spinoff is coming to the original series. The character is said to have a six-episode story arc on the next season of "Walking Dead" and will then be seen in the new show.
The spinoff is slotted to be a prequel to the series, so it is not yet known how the new character will meet Rick Grimes and his group. But, as Uproxx points out, flashbacks would allow AMC to bring back past "Walking Dead" characters. And there are definitely a lot to choose from.
In addition to this news, there has been an outbreak of character rumors about the spinoff recently. A purported leaked script revealed a storyline surrounding the C.D.C., giving Noah Emmerich's Edwin Jenner the potential to return, and various tweets from actor Juan G. Pareja gave rise to the thought that his character, Morales, could be back.
Of course, one past character who has already come back in "Walking Dead" is fan-favorite Morgan. Though, as actor Josh McDermitt pointed out to HuffPost Entertainment, he may not be joining the group as soon as we all think.
"Walking Dead" returns Sunday, Feb. 8, on AMC.

BEFORE YOU GO
PHOTO GALLERY
The Walking Dead