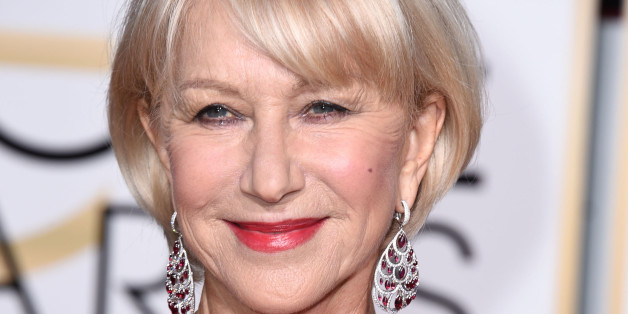 It's safe to say Dame Helen Mirren knows a thing or two about beauty. Not only is the Oscar winner the face of cosmetics company L'Oreal Paris, she's known for her ageless looks and has even been named "The Body Of The Year."
Despite all that, the veteran actress says she doesn't really "like the word beauty." "There are physically beautiful people in the world (David Beckham, for instance, is unbelievably beautiful), then there are other people that are not beautiful, but are very attractive because of their personality, energy, brilliance, genius: all kinds of things," Mirren told The Daily Mail.
"So I have a resistance to the word 'beautiful'. I wish we could find another word that takes it away from physical beauty and brings it more into the world of true attractiveness." Well said, Dame Helen.
The actress went on to say she feels less pressured about her looks now that she's older, but says self-esteem can be a struggle for women at any age. "Anything that makes you feel more confident and more secure in yourself is a great thing," Mirren said. For her, that means her beauty regimen of religiously cleansing her skin, moisturizing both day and night and getting eight hours of sleep.
But listen up, older ladies. Mirren has a word of advice for those of you who haven't changed your look in years. "My advice is to look at what's happening now and go with the flow -- don't do what you did when you were 24," she said.
Though Mirren herself looked gorgeous in her mid-20s (check out a stunning throwback photo here) she definitely practices what she preaches. She seems to be keeping herself young at heart by trying out things like pink hair you'd be more likely to see on a 20-something pop princess and, yes, even twerking.
We gotta hand it to you, Dame Helen. You are one hell of a babe.
BEFORE YOU GO
PHOTO GALLERY
Helen Mirren's Style Evolution