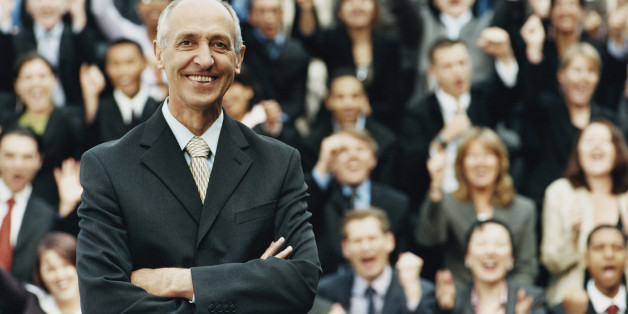 The majority of writers have written posts on the values, behaviors, characteristics, and attitudes which spell success for an entrepreneurial leader. Here's my take on what makes a successful leader, and thus, a remarkable entrepreneur:
A successful leader possesses a vision
Always think things through and have an idea where you wish to go and how you wish to get there. Cooperate with other people to make sure your vision is followed through. You can direct the resources and actions toward making the dream a reality.
A successful leader is a good communicator
Articulate a clear vision to other people. Encourage a two-way conversation between non-managers and managers and be available to other people at all times. Strive to be specific and succinct concerning instructions and directions. And above everything, an excellent leader avoids ambiguities and generalizations which may lead to poor performances, conflict, and misunderstanding.
More from Inc.:

Newsfeeds, Beacons, and Google for Your Eyes: The Future of Shazam
Eric Schmidt, Sheryl Sandberg, and Satya Nadella on Creating an Entrepreneurial Global Economy
How to Get Someone's Time Without Going to Lunch

A successful leader guides and supports employees
Begin by assisting others in clarifying and achieving objectives by identifying and then removing all obstacles. Offer the resources (equipment, information, people, money, and time) needed to complete the task. Do not scold others who make a mistake as they take a calculated risk. Instead, analyze and critique what went right and what went wrong. Then, work with your employee in order to correct the mistake. Determine if another try at a prior goal is needed, and provide encouragement if so. Within the whole process, offer suitable feedback to ensure positive actions and attitudes. Be as a model of positive attitude and utilize approaches others are able to emulate.
A successful leader believes in her/himself
An excellent leader has a solid sense of confidence, built on years of experimenting, learning, and occasionally failing -- yet always growing. Be alert to the fact of personal limitations and strengths, and demonstrate these talents and skills without boasting. Leaders assume responsibility for personal errors and faults without concealing them or blaming other people, and understand that if an error occurs, it doesn't equate inadequacy. The remarkable entrepreneur thinks that she or he has the ability to turn around a negative by re-assessing the variables and additional situations -- with input from other people, as needed.
Successful leaders create an atmosphere encouraging others to thrive & grow
Understand that no one individual has all the answers. By appreciating the part that motivational methods may play in improving worker performance, it's possible to work with other people to improve individual job satisfaction and increase organizational productivity. Here include some tips about how you can develop a motivational environment:
Ask individuals their opinion instead of telling them yours.
As individuals ask for solutions, get them to come up with options or answers instead of telling them the perfect method of resolving a situation. Talk about the merits of their viewpoints and how you can make them successful.
Offer positive feedback as workers express their opinions. Provide suggestions or attempt to solve problems. Reinforcing behavior upon your part is going to encourage more spontaneity, innovation and thinking upon their part.
Ask questions, even as you do not know the answer. Ask workers difficult questions which encourage them to react, plan, and think. Above everything else, encourage workers to challenge themselves.
Encourage workers to take risks. Support them as they do and additionally as the outcome of risk-taking is not positive. Within those instances, assess what went awry and encourage additional, more suitable risks.
A successful leader will manage by strolling around
By getting outside the office and strolling around your department, building, or plant to engage other workers, you gain a chance to see individuals on the line doing day-to-day activities.
A successful leader develops and fosters a learning atmosphere
Know that increased know-how, more job expertise, as well as challenging different mind-sets boosts employee satisfaction, productivity and motivation. Constantly encourage other people to think outside-of-the-box and view problems from alternate point of views.
A successful leader will persevere
Do not deflect from accomplishing objectives just because obstacles are in the way or no solution is easily available. Continue on in your attempt at excellence in spite of criticism and barriers, as well as encourage the same attitude in other people.
A successful leader shares his/her successes
Understand that positive outcomes rarely are the consequence of just one individual's input or attempts. Self-confident entrepreneurs share the accolades and limelight with other people who contributed to the finalized service or product.