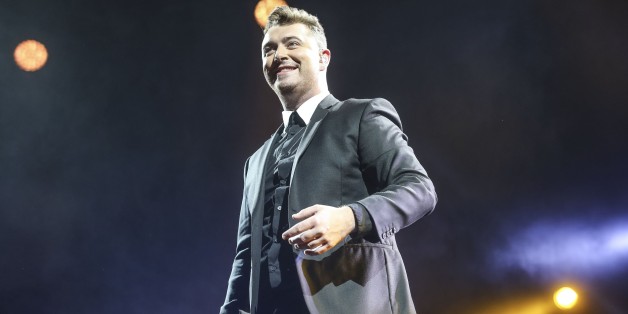 UPDATE: In a statement given to Rolling Stone, Sam Smith's reps acknowledge the similarities between the songs and confirmed that "Stay With Me" is now co-credited to Tom Petty and Jeff Lynne. "Not previously familiar with the 1989 Petty/Lynne song, the writers of 'Stay With Me' listened to 'I Won't Back Down' and acknowledged the similarity," the statement read. "Although the likeness was a complete coincidence, all involved came to an immediate and amicable agreement in which Tom Petty and Jeff Lynne are now credited as co-writers of 'Stay With Me' along with Sam Smith, James Napier and William Phillips."
EARLIER: Turns out, everyone agrees with Tom Petty's lawyers. Sam Smith's "Stay With Me" sounds oddly similar to Petty's "I Won't Back Down," and Smith will now have to pay him royalties for the song.
HuffPost Entertainment contacted a representative for Smith; this post will be updated if and when they respond.
Back when Smith's smash single came out, many listeners drew comparisons between the two tracks. In a story on Medium, Ed Rex even noted that there were identical notes, chords, rhythms and pitches.
According to The Sun, the two musicians settled the dispute out of court back in October, but the details emerged this weekend. A 12.5 percent writing credit was given to Petty and singer-composer Jeff Lynne. The American Society of Composers, Authors and Publishers now lists Smith, Petty, Lynne and Jimmy Napes as chief songwriters of the song.
"Stay With Me" has sold almost four million copies worldwide and was one of the biggest tracks of 2014. It is nominated at the forthcoming Grammys for Best Pop Performance and Record of the Year, so it's a good thing Tom Petty wouldn't, uh, back down.
BEFORE YOU GO
PHOTO GALLERY
World's Highest Paid Musicians of 2014