What made Jennifer Aniston ready to take on her transforming role in "Cake?" "I don't know if I would have been able to do it 10 years ago," Jen says. "I think there's something about having lived a certain amount of life before you can dig your teeth into something this complex." Jen says that turning 40 has been a big turning point for her, and that she's reached a point where she doesn't sweat the small stuff anymore.
View the slideshow below for 10 reasons why I love Jennifer Aniston!
PHOTO GALLERY
10 Reasons Why I Love Jennifer Aniston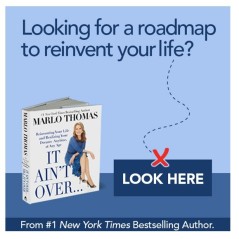 Add Marlo On Facebook:
Follow Marlo on Twitter:
Sign up to receive my email newsletter each week - It will keep you up-to-date on upcoming articles, Mondays with Marlo guests, videos, and more!